It's been a decade since the first King of Rock Smorkin' Labbit burst onto the scene as an SDCC exclusive 10" vinyl figure from celebrated artist and Kidrobot Chief Creative Officer Frank Kozik! To celebrate, we're splashing some water on his face, pumping him full of coffee, and shoving him onstage once more. The Labbit, we mean. Not Frank. Unless he's into that.
Kidrobot announces the triumphant return of the King of Rock Smorkin' Labbit as a 30-Inch Labbit Stool. Available now on Kidrobot.com!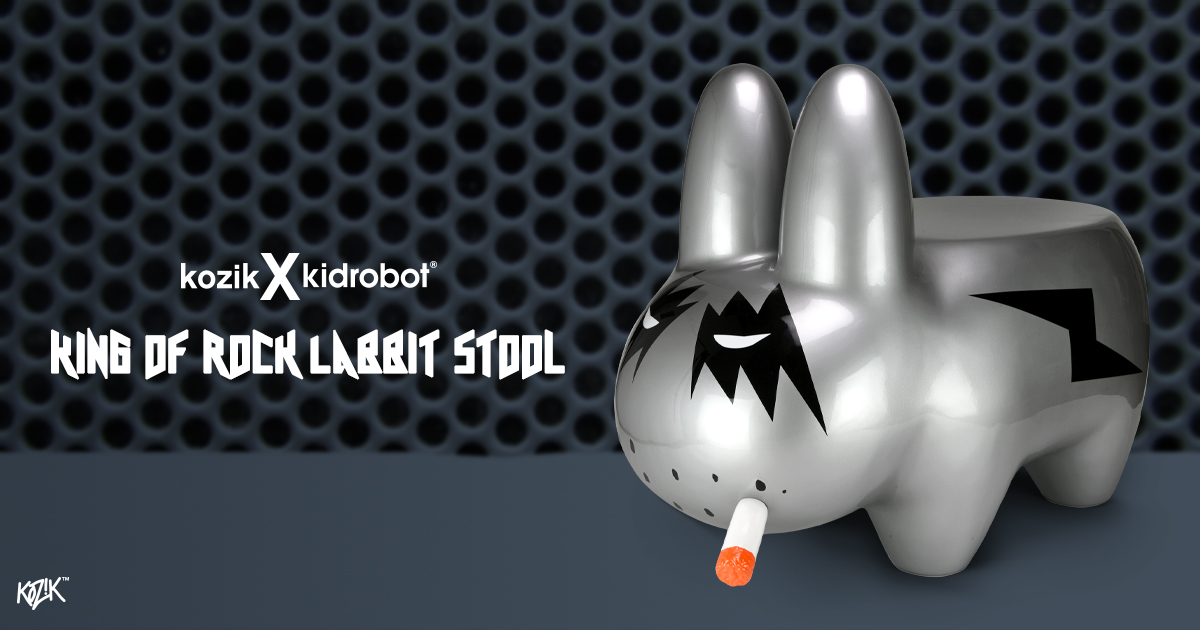 Just look at that expression. The King of Rock Smorkin' Labbit Stool has seen things… and just doesn't care. Far from ennui, the King has judged us all and found us lacking, but hey man, whatever. Because beneath that shiny exterior beats the heart of a Labbit that just wants to get on with the show.
Bring a god-tier level of detached disdain and fiery showmanship to your home or office with this 30-inch fiberglass Labbit stool. Ten years after the debut of the 10" King of Rock Smorkin' Labbit, it's time for the encore! This is the year that Kidrobot sobers up an unshaven has-been rock star and rockets him back to superstardom with the ultimate comeback tour. Measures 30" L x 23" H.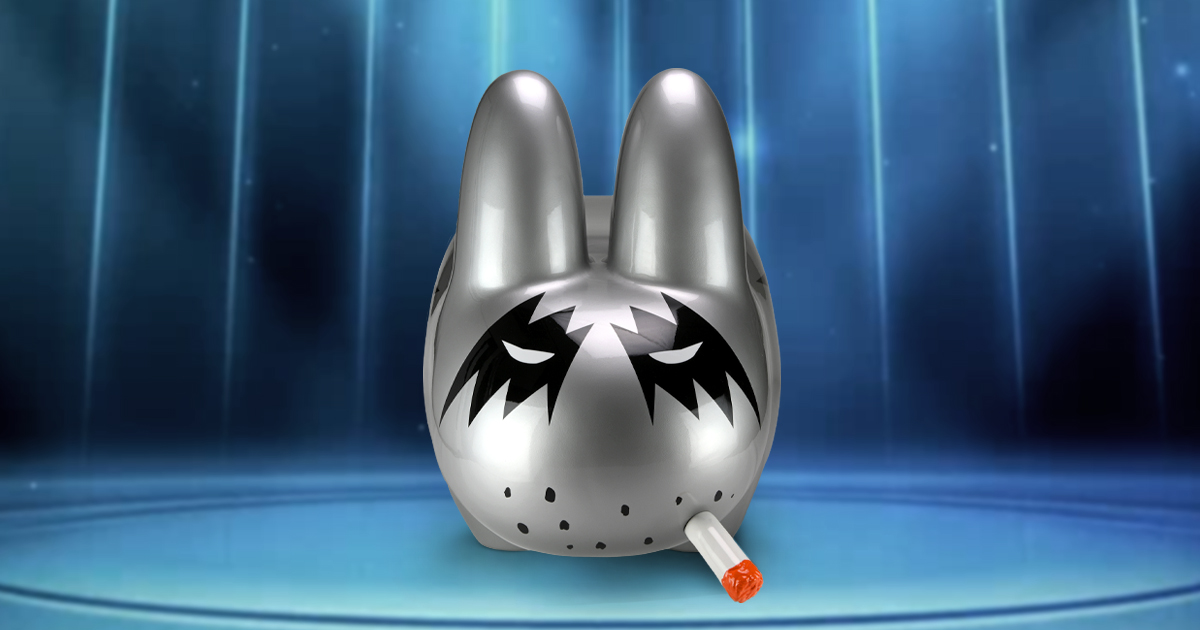 To mark the product launch, we took the opportunity to reminisce with Frank about his creation...
It's been 10 years since the release of the first King of Rock Labbit. How has Labbit changed in that time?
KOZIK: He's grown even more surly and vain.
As its creator, in a sense you are Labbit. But all popular creations take on a life of their own… do you feel that Labbit has evolved beyond your original concept in response to mass consumption?
KOZIK: Yes… Labbit is the mirror of your desires. Labbit seems to fulfill many things for different folks.
Has any of that change come over the last year of unspeakable horrors?
KOZIK: Labbit was quite thrilled with the pandemic, since he no longer needs excuses to avoid people or events!
How has the last year impacted your creative process? How do you stay creative in a time when nothing's guaranteed, even materials?
KOZIK: The ability just to stay focused at home has been amazing. My creativity has increased tremendously.
Do you have a favorite Labbit version, or a dream Labbit project?
KOZIK: Currently it would be the X-K5 Labbiter–I want a real one.
At a hypothetical King of Rock Labbit concert, who would be the opening act?
KOZIK: Tiny Tim.
The King of Rock Smorkin' Labbit 30-Inch Stool drops now on Kidrobot.com! Check out more Labbit Stools at Kidrobot.com.
Shop Labbits now at Kidrobot.com!