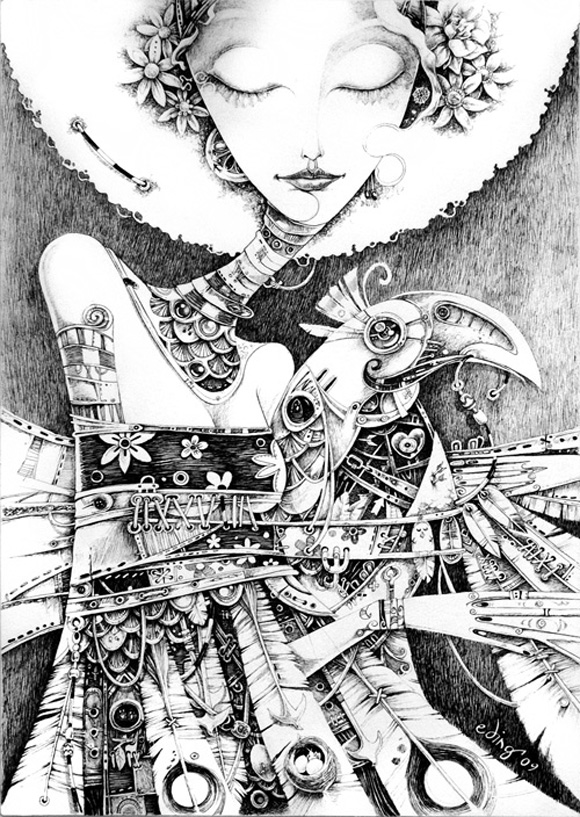 He is more than an illustrator and more than a customizer, Otto Björnik is a magician of storytelling. He creates elaborate narratives of long forgotten childhood memories and that of fairy tales. He has a knack for capturing elegance, beauty, and grace with every drop of ink while keeping the delicacy of the subject in tact. His work is beautiful, intricate, and completely mesmerizing.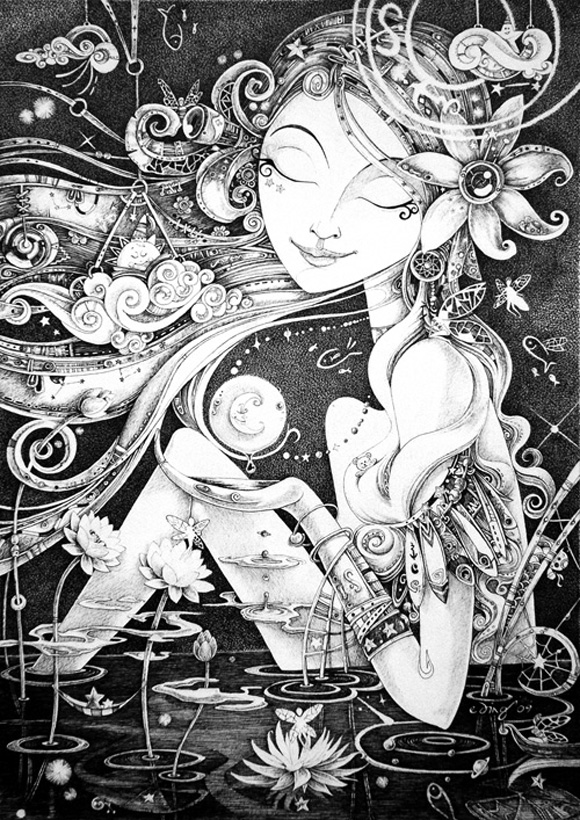 An architect by training, Otto creates works in pen and ink that are filled with intricate detail and influenced by stringent rules of design. The elements he chooses often hold symbolic meaning, and  takes care to piece them together like a jigsaw puzzle to tell an overall story. After a bout with Carpal Tunnel Syndrome(due to overly detailed pen and ink work), he turned to customizing toys. It was his way of continuing his art without overworking the wrist.
A fan favorite in the custom toy world, Otto's work is highly sough after and can be seen all over the world especially with Kidrobot. As he says "I chose Kidrobot toys because it's the closest to the little characters that I put in my drawings. And I fell in love with the Munny and the Dunny platforms". This is apparent with the customs below.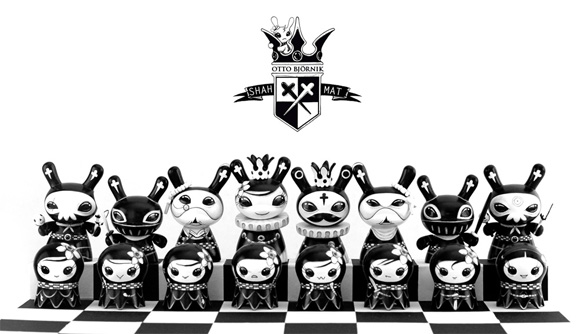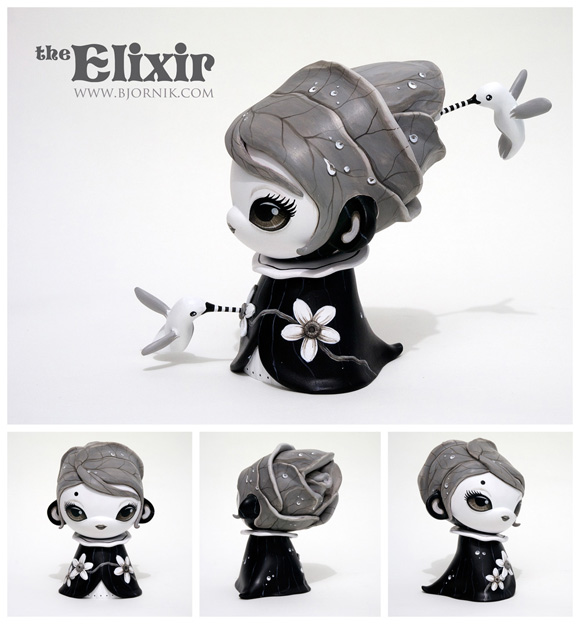 For more on the amazing artwork of Otto Björnik, he can be found at the following site: