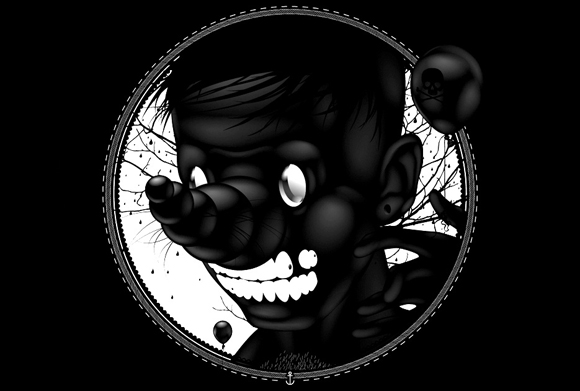 Welcome to the twisted reality and black and white world of Yury Ustsinau. Located in Frankfurt, Germany, Illustrator and graphic designer Yury Ustsinau has developed an amazing personal style that resembles that of intricate dark portraits. The work is all in various shades of black and white with a surreal atmosphere that gives way to a unique world. In fact, it takes many viewings to see all the subtleties involved in the works. At first, it seems so simple but so immensely involved.
How about we let the art speak for itself now?
We will have to keep an eye on Yury because we know he is about to take off, and we can't wait to see what he has next.