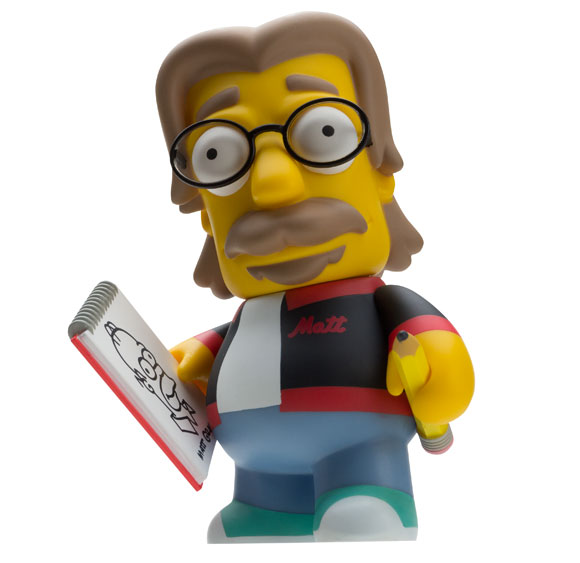 In celebration of The Simpsons 500th episode, Kidrobot and FOX have joined forces to create the first ever Matt Groening figure. Embiggen your vinyl collection NOW!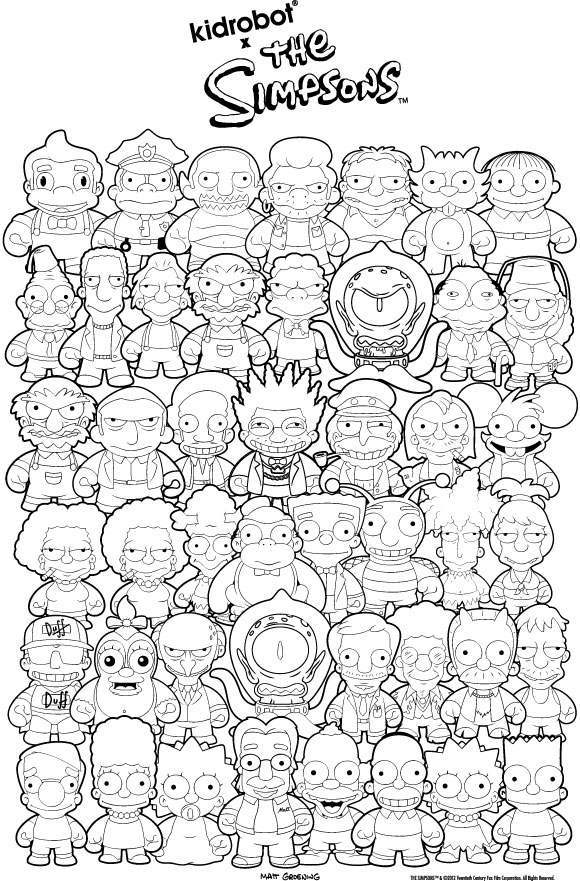 Express your fanaticism for The Simpsons and download this super cool coloring poster featuring some of Springfield's most colorful characters.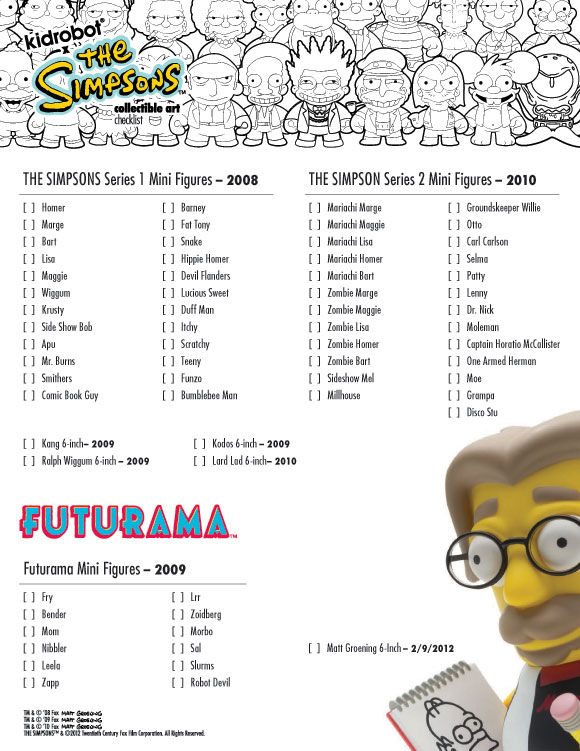 Keep track of your collection and download our all encompassing checklist with a full line up of all of Matt and Kidrobot's animated collectibles.