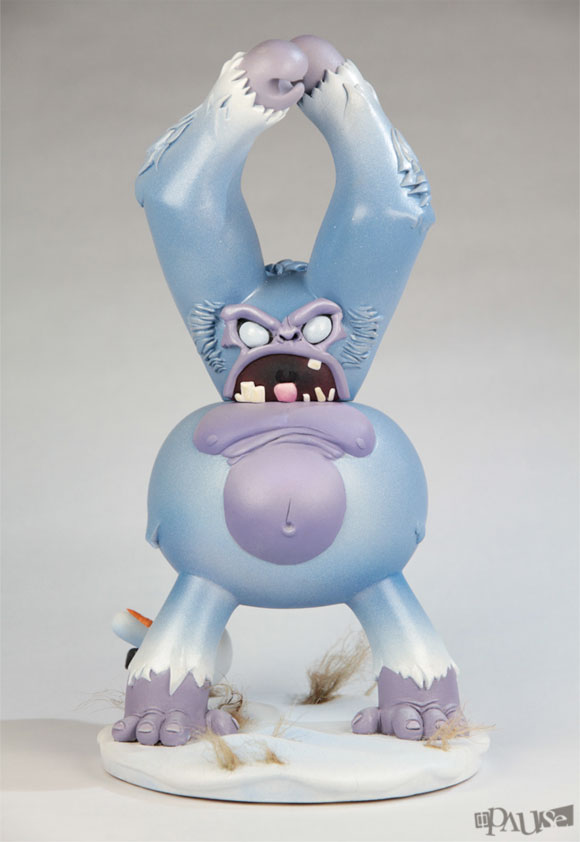 The creative Canadian team known as Pause Designs has recently completed one of the most unique customs ever created on the Dunny platform. Pause cofounder, Eric gives us the scoop on how this impressive project came to light and shares a couple progress pics showing how this custom was actually built.
"KR forum member JayJayFool has this amazing collection of custom yeti Dunnies from a ton of different artists. He had seen my Headstand Octopus Dunny from the Most Wanted series 2, and wanted to include me in his collection. Since there were already so many great looking yeti pieces in his collection, I wanted to have one stand out. So, Ken (the other guy at Pause) and I brainstormed some ideas of how we could make a Dunny that would turn some heads. We love the Dunny shape, and didn't want to mess with it TOO much. We turned it upside down, and the head kind of looked like a fat belly. The rest is history. Once we came up with the design, we checked with JayJayFool to see if it would be cool if we could frankenstein his 8″ Dunny. He was down like James Brown. Coming up with how the yeti itself should be designed was a piece of cake. Yetis are pretty common here in Canada, (I guess they're equivalent to squirrels elsewhere) so we just snapped of a pic of one at the Yeti feeder in my backyard and used that. No biggie."
This 8-inch beast was crafted using polymer clay, acrylic paint, airbrush, and pulled apart twine for the grass. Whatever the resource or inspiration may be, this custom Yeti Dunny is brilliant. Great job to Eric & Ken of Pause Designs and congrats to JayJay Fool on your new acquisition.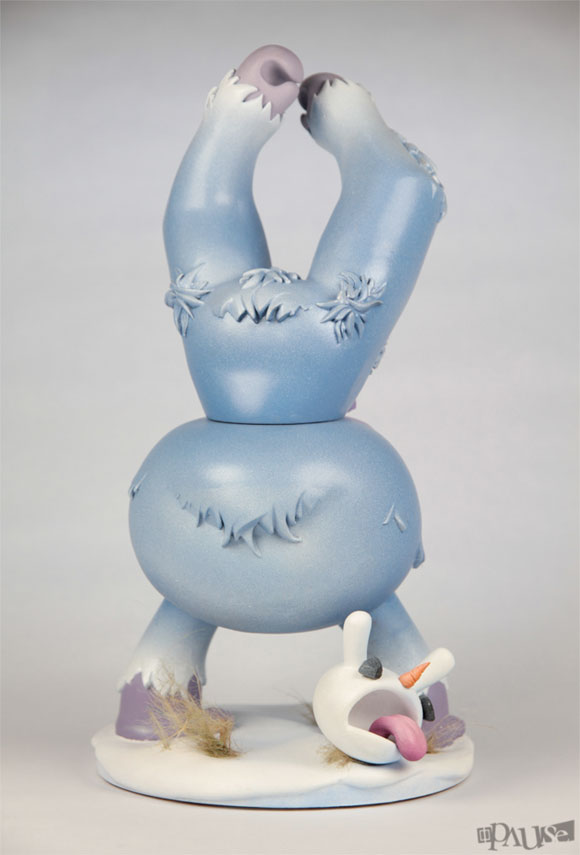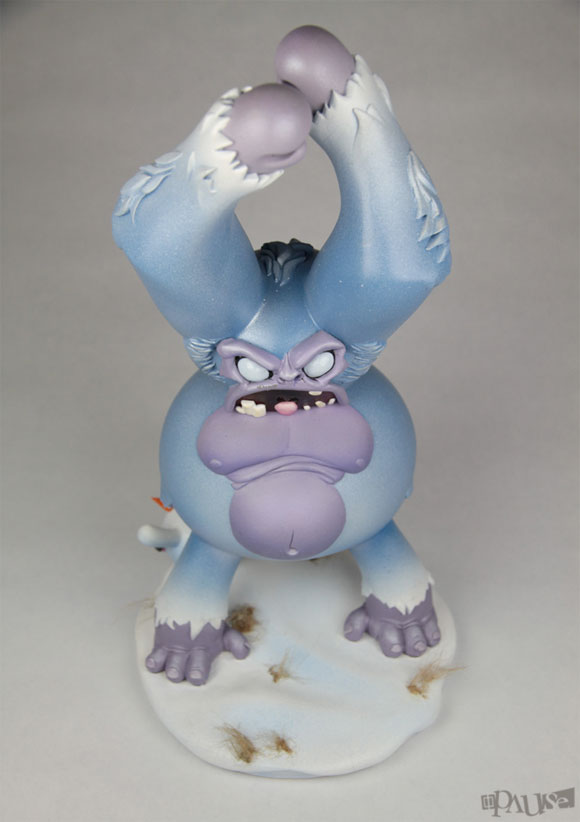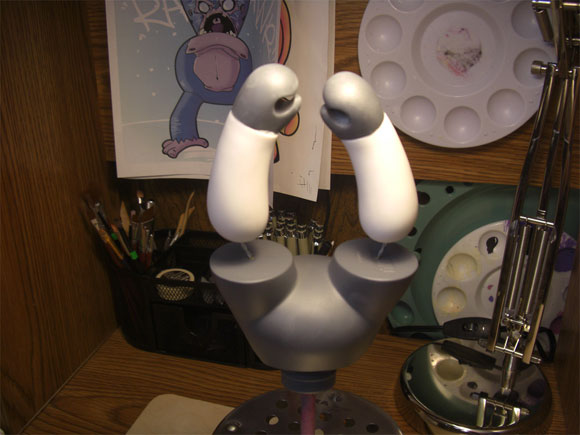 "For the Yeti's arms I cut the Dunny's arms in two, and found that the circumference of the arms match up exactly with the base of the Dunny's ears. I had one of those Dunny hat accessories that come with the 7″ Munny toys, so I took the ears off that and attached it to the Dunny's hands, ran some wire through it so I could bend it into position, and used polymer clay to build up around it."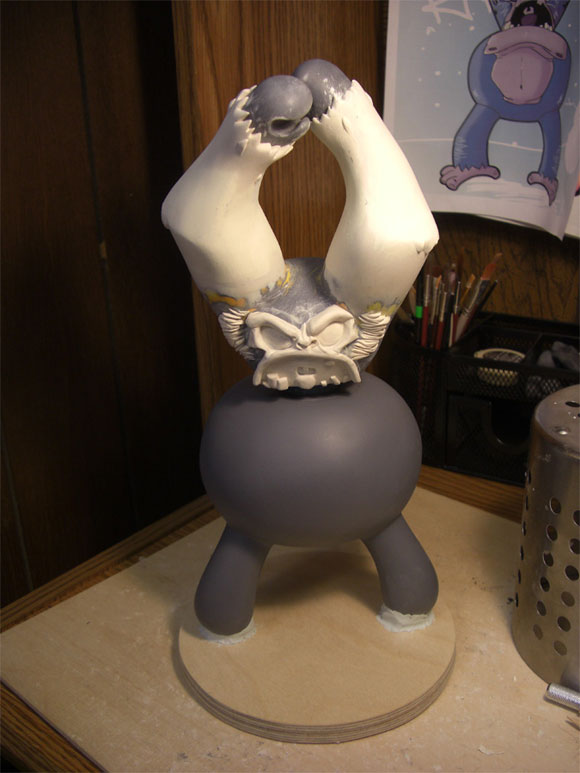 "For the Yeti's legs and feet, I took the Dunny head and attached it to a wooden base using a single screw in the top of both of the Dunny's ears. The base allowed me to balance the piece a lot easier, plus I got to put in snow. Which is cool."