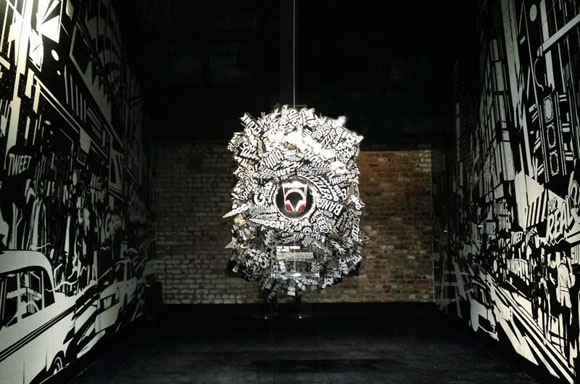 We all know ilovedust by their amazing work with Dunny designs, but did you know their talent and skills reaches far beyond that of the vinyl world?
Starting out as only a team of two in 2003, ilovedust has steadily pushed themselves to become a leading design studio over a decade later. These days, ilovedust is a very versatile "multi-disciplinary studio" that comprises over ten highly skilled, award winning artists, designers, illustrators, and innovators working at delivering world class work spanning many genres. Their portfolio is packed with elite brands, clients, and events such as Nike, March Madness, Beats by Dre, and Pepsi to name a few. Besides their employee count, their clients count is ever growing with the amount of work they bring in.
Speaking of their work, pictured above for the Beats By Dre New York retail space, ilovedust created a typographic 3D  installation and surrounding illustrations.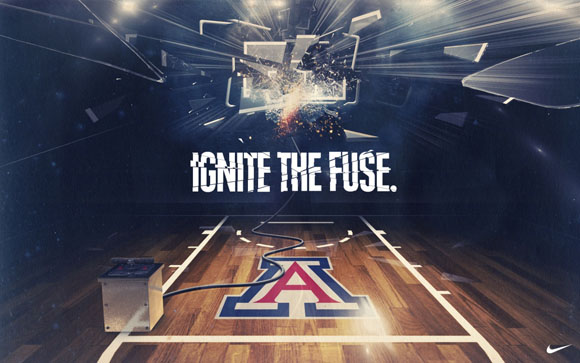 For March Madness, Nike hired them to create numerous images to run over social media sights during the length of the bracket brawls.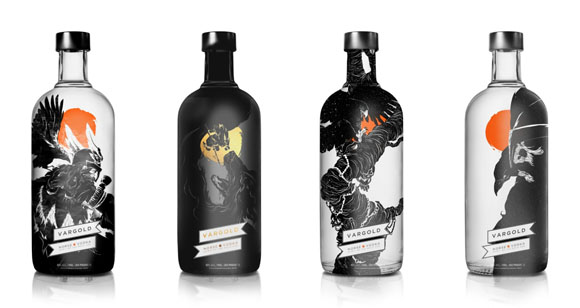 Bottle illustrations for Nordic brand Vargold.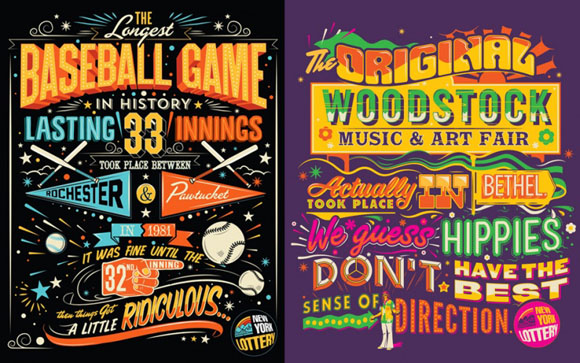 Another one of the packed client list for ilovedust is the NY Lottery. Here they designed many advert campaigns to showcase landmarks of the most well known state in the entire world, but this is just the tip of the iceberg on what the team at ilovedust is capable of doing. Maybe we will see another design with Kidrobot in the future. Only time will tell.