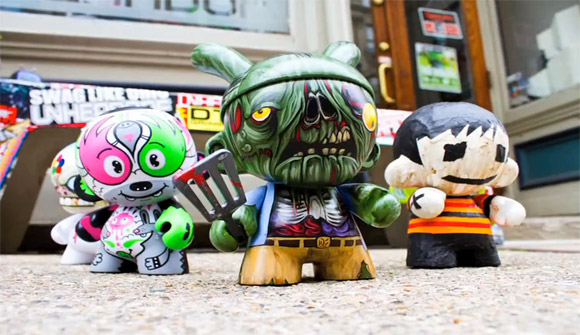 We recently previewed the amazing piece by Task One for They Come From The Streets group show going down tonight and tomorrow (5/27-5/28) at UNHEADOF in Cincinnati. But if you can't make it to the show, enjoy this cool video and  handful of art toys designed by Valleydweller, Gary Ham, Tharp and Scott Tolleson.
Hit up UrbanVinylDaily for more details.
They came from the streets, toy show. from Run Home Productions. on Vimeo.