Here is another awesome Throwback Thursday blog by our puurfect friend Chris Holt aka The Toy Viking! Cats are amazing creatures.  They've gone from domesticating themselves in the Fertile Crescent to being looked at as sacred creatures in Ancient Egypt to practically inventing memes on the internet.  And no matter how many times they may pee on your freshly laundered towels, it is impossible not to love them. In keeping with their former status as minor deities, what better way to show that love then by filling your home with miniature likenesses?  Kidrobot is making it beyond easy to build your kitty appreciation area with the Tricky Cats blind box series.
There's thirteen different felines to collect, each one a testament to the varying personalities that they will exhibit in the course of a day.  They can be devils, space cadets, and everything in between which ensures that the people that love them will never be bored.  Or have clean towels.  The worse part of that whole thing is the moment you discover it will always be the moment you step out of the shower.  Ugh.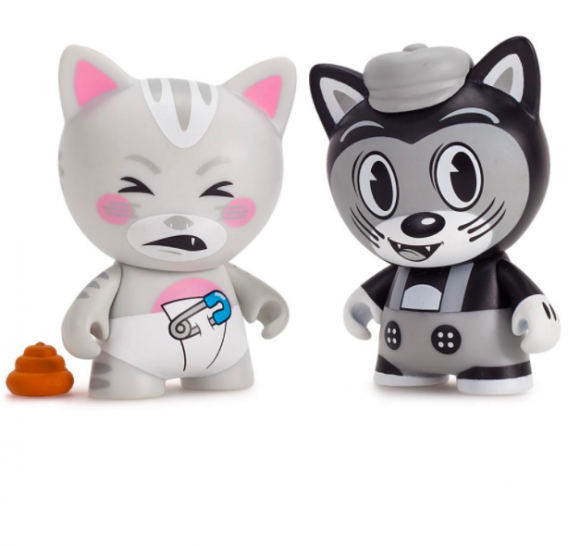 These little kitties are available for adoption right now at www.kidrobot.com.