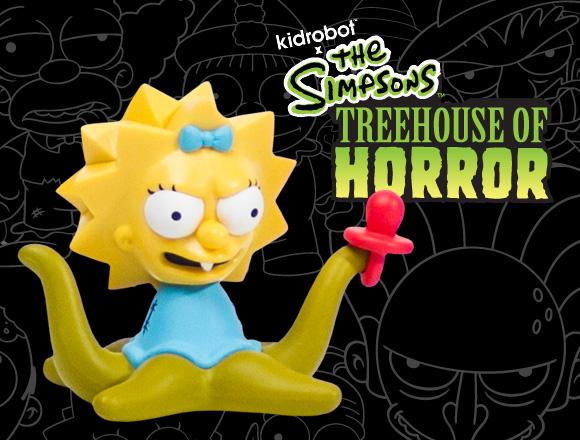 Another Halloween spooktacular blog edition that is also a Throwback Thursday to the wickedest Tree House of Horror. This classic Kidrobot special SIMPSONS series was horrifyingly fun, and perfect for our daily posts bringing us to Halloween!
Each frightful figure was blind packed and guaranteed to give you that mind numbing rush of energy that is normally only possible by consuming hoards of drug store chocolate right before bed. Which did you pull or were you to scared?
Want more Simpsons, then check out what we have at Kidrbot now!