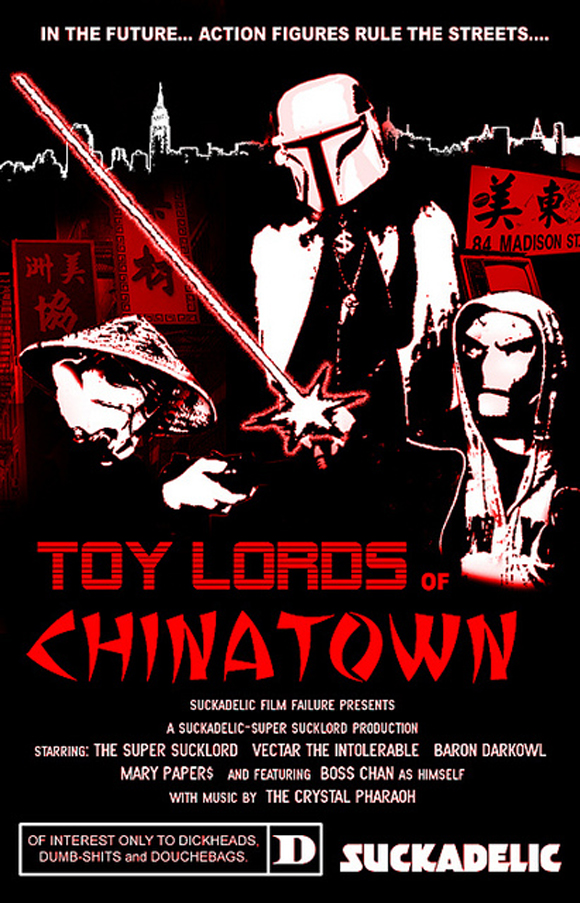 DKE Toys and Suckadelic present an all day presentation of "Toy Lords of Chinatown" which depicts the supervillain bootleg wars below Canal Street, this multi-part epic attempts to explain the backstory of the mysterious SUPER SUCKORD and his enemies as he tries to hold his position of Action Figure King on the mean streets of New York City's Chinatown.
Episodes 1-3 will be playing throughout Designer Con.  Complete with shameless product plugs and familiar villains, Toy Lords will blow you away with its classic New York no-budget sci-fi hijinx. You can expect action, adventure, comedy, villainy and cameos by the hottest designer toy A-Listers as well as a few local bums. It's all here in this jam-packed triple feature of crap at its finest.
Pasadena Convention Center
300 East Green Street
Pasadena, CA 91101
Free with admission to Designer Con on Nov. 3.