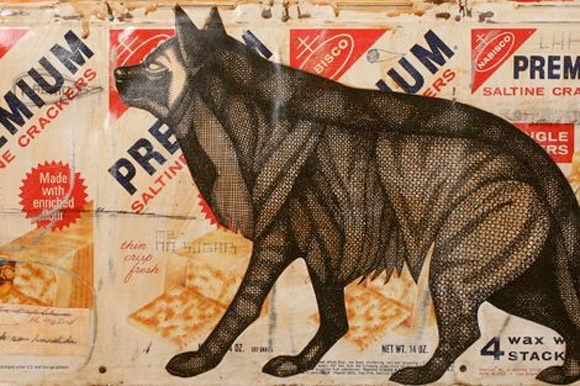 Something's a brewing in the streets of San Diego. This Sunday, July 18, is the grand opening of  Viva La Revolucion: A Dialogue with the Urban Landscape at the Museum of Contemporary Art San Diego.
This is a historic revolution in visual culture, in which the codes and icons of the everyday—found on the streets in graffiti, signage, waste, tattoos, advertising, and graphic design—have been appropriated and used as an integral part of contemporary art-making. The urban landscape inspires and serves as both a platform for innovation and a vehicle for expression for many artists. The city itself, its buildings, vehicles, people, and advertisements, are not only the surface where the art is applied. The city fuels the practice.
Numerous works of street art are popping up throughout the downtown area by some of the most influential graffiti kings from around the world. A diverse group of 20 artists from 10 countries make up this multifaceted exhibition that explores the dialogue between artists and the urban landscape. Including the likes of Os Gemeos, Banksy, Shepard Fairey, Blu, FAILE, Barry McGee and Ryan McGuiness to name a few. This looks like one of the most amazing group shows ever and will be a nice break from the craziness of SDCC.