Who? What? Is a Labbit you may be asking…
Labbit is a rabbit character created by pop artist
Frank Kozik
. First featured in Kozik's nineties rock poster art, the labbit was brought to life by Kidrobot. Most famous in the original smorkin' labbit variety, Labbit can also be found sporting a handsome 'Stache and even the occasional beard. Labbit's shape remains the same (except for rare cases!), although his color, facial expression, existence of a mustache or items in his mouth vary.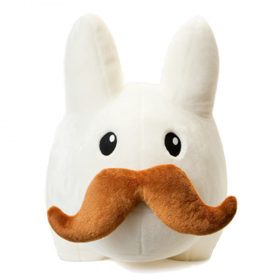 As the story goes it was originally supposed to be a Smokin Rabbit, but the Japanese manufacturer printed it 'Smorkin Labbit.  Therefore it became known as a Labbit.
Since the beginning of Labbit, there have been hundreds of different versions of the labbit created in vinyl, plush and printed on apparel. In 2016, Kidrobot released the litten which is a baby Labbit. Take a look at the Labbit family on
Kidrobot.com
!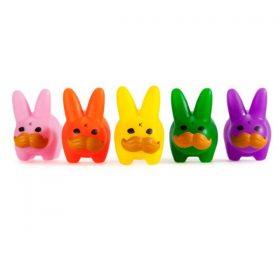 Stay tuned for a special Labbit release today at 10 a.m. MT as Labbit takes on a new musical form and heads to Band Camp in the new blind box mini series Labbit Band Camp 3000! Blog post and unboxing video coming soon!!