Since its debut on December 17, 1989, The Simpsons have broadcast over 552 episodes, and have had more funny moments and guest stars than we could possibly count. Highly regarded as one of the greatest television shows of all time, this 28 time Primetime Emmy winner is still on a roll celebrating it's 25th year! With no signs of stopping just yet, The Simpsons currently hold the rank of the longest running American sitcom, and we couldn't be happier to be a part of this monumental year!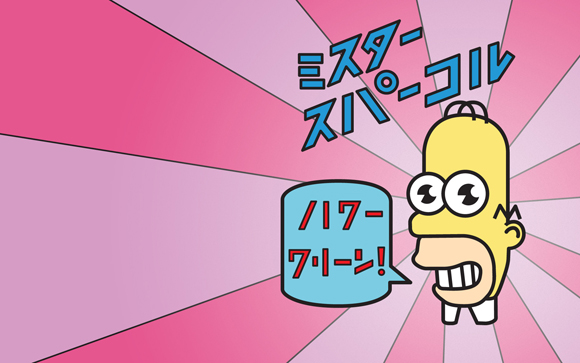 With 25 brilliant seasons to look back on, there are countless favorite moments we could reflect on like the iconic Mr. Plow episode, the eyepopping Mr. Sparkle, the secret society of stone cutters, or maybe even the concoction of the "Flaming Moe". We could probably go on for a few days or weeks actually, and we haven't even mentioned the over 600 guest stars that have made appearances like Metallica and Jim Jarmusch to Stan Lee and Wolfgang Puck. Well, we thought we would ask a few Kidrobot employees and forum member what their favorite Simpsons moment was.
Have a look!
Abe Russel of Kidrobot
"Two of my very favorite all time jokes on the Simpsons both occur in the Mr. Plow/Plow King episode.  They both occur after Barney has gotten trapped, and Homer has decided to go up & rescue him, since it was his fault.  The first one is when Marge is worried, & Homer says, "Relax Marge, this truck is as sure footed as a mountain goat." And right after he says it, a mountain goat in the background slips & falls all the way down the mountain, basically in slow-mo, while bleating & spinning his legs trying to get traction the whole way.
The second one is after he is driving up the mountain & part of the road breaks away underneath him.  The truck is teetering back & forth, about to go over the abyss & Homer slowly reaches over & adjusts the old timey radio all the way to the right, which allows the truck to balance out & he in turn can keep going.  Cracks me up.
Interestingly enough, both of those jokes were written by Conan O'Brian when he was working on the show & he said once on his show that they were his two favorite gags from the show as well."
hed568 of KR Forum

"I think the 2012 short on Maggie titled "The Longest Daycare" is one of the most memorable Simpsons episodes. We'll all know Maggie is the most "muted" character, with no audible voice aside from the occasional baby sounds. This is Maggie's time to make her voice be heard through actions! "
Kidrobot Guru
"One episode that easily stands out in my mind, and was indeed pushing the envelope as far as introducing the "questioning of ones sexuality" into such a kids loved series like the simpsons:
"Homer's Phobia"
Season 8, Episode 15
I am sure this is a favorite among many but this to me was insanely funny, not to mention i am indeed a huge John Waters fan. Just the scenes of Homer trying his darndest to keep Bart "heterosexual" were too too hilarious.
The factory lunchtime scene, having Bart sit in front of that Billboard… too good. "
What is one of your favorite Simpsons episodes?