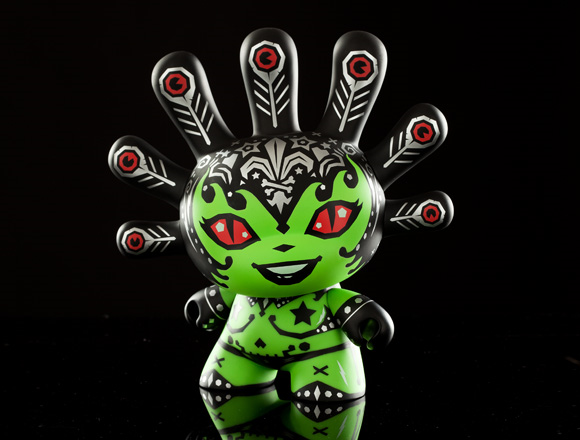 Madam Mayhem celebrates. This wickedly fun 8-inch Dunny is costumed in an ornate feather headdress, pasties, and little else. With bright eyes and painted skin, she beckons as only a Kronk sorceress can. A dusky purple version makes a 1 in 6 appearance, one of our most rare chases yet!
Festivities begin 6/5 at Kidrobot stores, kidrobot.com, and select retailers. Each Madam Mayhem Dunny retails for $74.99.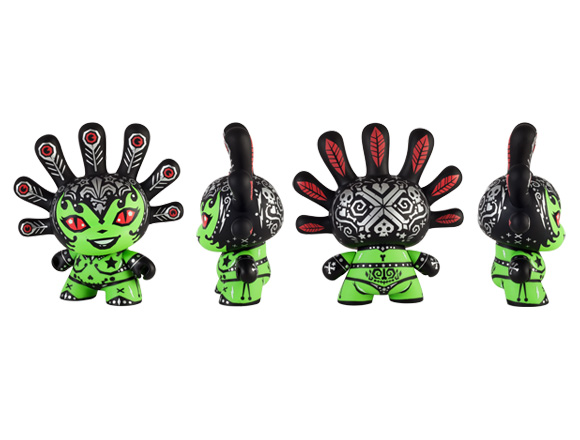 Kronk is an illustrator, toy designer, graphic artist and human being based in Cape Town, South Africa. His work varies from communication design for corporate brands to intricately illustrative and slightly vulgar vinyl figures.