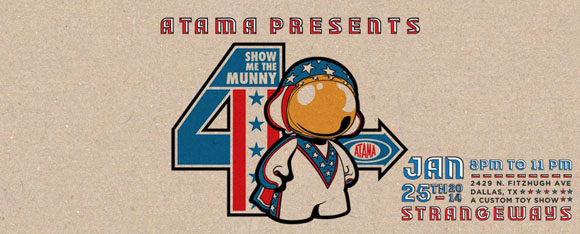 Saturday, January 25th ATAMA and Strangeways present "Show Me the Munny 4"!
This is the fourth year for this highly anticipated custom toy show and celebration for ATAMA . You will see a deluge of amazing artists doing their tricks on toys we all know and love, and that isn't all because the first 30 people in get a free print. The signed and numbered print is designed by Jason Chalker of Manly Art and screened by Brent Ozaetaand (image below).
Show attendees will also get to experience:
– A photo booth for all you selfie heads.
– A live Dj
– Door prizes for the first fifty people through the door on top of the print for the first thirty.
– $1 raffles throughout the entire night.
– A Munny toss tournament where you can win prizes.
– craft beer and cocktails thanks to Strangeways.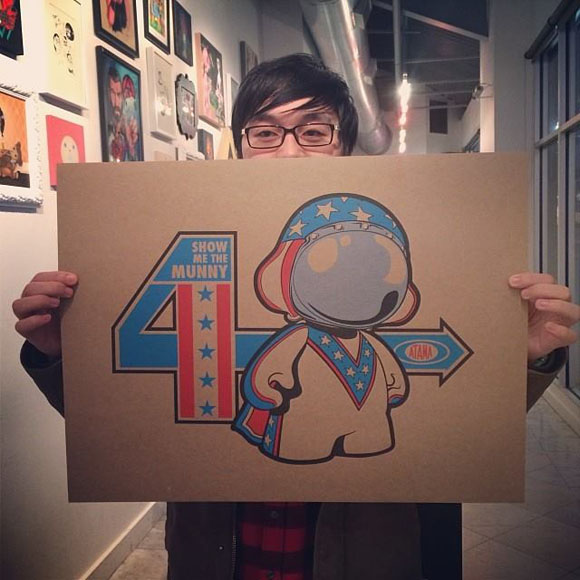 We know where most of Dallas will be on Saturday!
Strangeways Dallas
2429 N. Fitzhugh, Dallas, Texas 75204