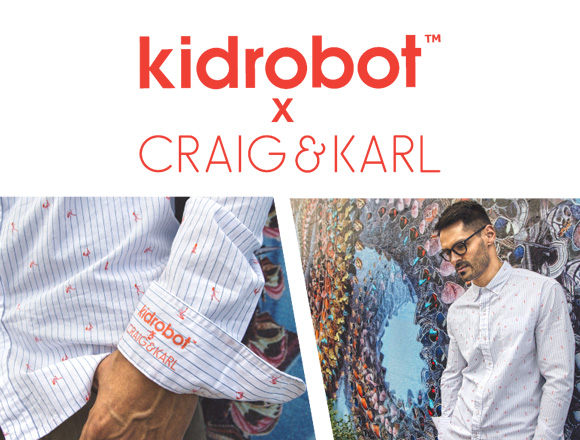 Craig Redman and Karl Maier live in different parts of the world but collaborate daily to create bold work that is filled with simple messages executed in a thoughtful and often humorous way. They specialize in illustration and installation.
Craig & Karl have exhibited across the world, most notably at the Musée de la Publicité, Louvre. They have worked on projects for clients like LVMH, Google, Nike, Apple, Vogue and The New York Times.
The Craig & Karl's collection for Kidrobot takes classic motifs of menswear and spikes them with humor and a twist of wit. Traditional pinstripes double as miniature stripper poles, inquisitive eyes pop out from the herringbone pattern, and a ship is claimed by an ocean of nautical stripes. Inventive and irreverent in equal measure. With this collection, nothing is quite as it first appears. Check out the full Kidrobot Lookbook here!