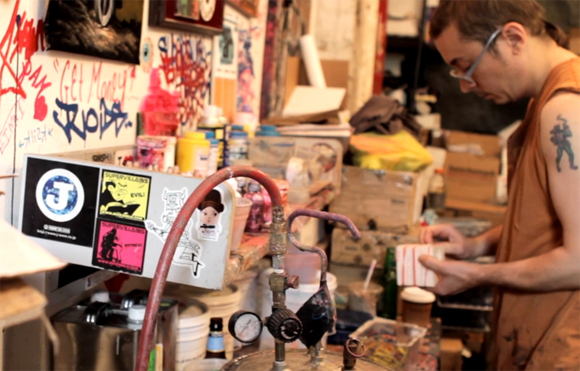 Step inside the infamous toy layer of the one and only SUPER SUCKLORD. Get the low down and dirty scoop on how this art toy mad man makes his hundreds of horribly awesome figures and turns the flaws of doing it yourself into a charm like no other artist out there. Watch him work his resin pouring magic alongside Lisa from KRNY, all wonderfully documented by Brooklyn based creative agency (collabo!). 
Warning! This video is not suitable for people who are easily offended by crudely made toys and the excessive use of the F-word.
(collabo!) x kidrobot x sucklord from (collabo!) on Vimeo.