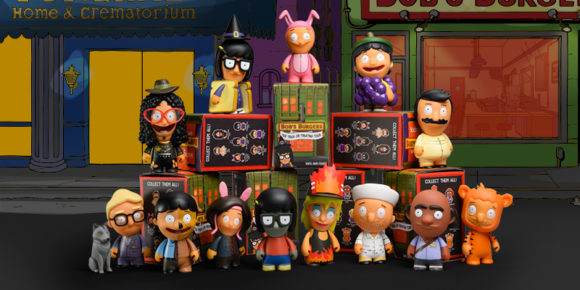 In American television, there's a long-standing tradition of airing holiday-themed episodes of popular shows not only to boost viewership and ratings but also in attempt to humanize characters and underscore the idea that these characters are just like you and live in the same world as you. Who knows – they might even drink the same coffee as you (product placement, anyone?)
And while Christmas programming reigns supreme, we'll take the tricks and treats of Halloween-themed shows over candy canes and snowmen any day of the week. The first Halloween-themed episode of a television show was the 1962 airing of "Haunted House," a not-surprisingly non-terrifying installment of The Alvin Show (yes, the singing chipmunks). And while it might be hilarious to look back on the musical numbers ("Whistle While You Work"), it's more important to note that an enduring precedent was set: humor.
Throughout the decades of Halloween programming, a great deal of importance has been placed on making Halloween-themed shows light-hearted and fun rather than dramatic and terrifying. And while live-action shows like "Friends," "The Office," "30 Rock," and "Stranger Things" have all had memorable Halloween episodes, it's the animated shows that have really elevated the genre over the years. Perhaps most notably, The Simpson's "Treehouse of Horror" episodes, of which there have been twenty-nine and are generally considered to have raised the bar for the genre, paving the way for other animated series to take their own stabs at risky Halloween-themed episodes.
Hot on the tail of the Simpson's in terms of stacking up a large collection of memorable Halloween episodes, is "Bob's Burgers." They've made it a point to release a wittily-titled (often punny) and hilarious Halloween episode each year of the show's existence and in celebration of their accomplishments in comedy and ghoulish inventiveness, Kidrobot has released the Bob's Burgers Trick or Treat Mini Figure Series, complete with all your favorite characters (mostly) in costume, including:
Fat Suit Bob ("Full Bars," 2012)
Cheriff Linda ("Wolf of Wharf Street," 2017)
Tina the Sand Witch ("Teen-a Witch," 2016)
Mombie Tina ("Wolf of Wharf Street," 2017)
No Country for Louise ("Wolf of Wharf Street," 2017)
Mike the Mailman
Grape Gene ("Wolf of Wharf Street," 2017)
Officer Canine Gene
Hot Mess Tammy ("Teen-a Witch," 2016)
Felix Fischoeder
Nurse Teddy ("Wolf of Wharf Street," 2017)
Millie ("Fort Night," 2013)
Teddy the Tiger ("Full Bars," 2012)
Louise Dragon with the Girl Tattoo
One of the stand-out costumes in the Halloween-themed Bob's Burgers canon was the Louise Dragon with the Girl Tattoo costume as seen in the 2018 Halloween episode entitled "Nightmare on Ocean Avenue Street." So stand-out, in fact, that we felt it needed to be its own art figure, standing apart from this mini series.
Standing at 3" tall, with a head and arms that rotate 360 degrees, Louise is ready to defend your candy stash without requiring you to take a trip to Mutilation Mountain! Don't forget to snap the candy sack accessory into her hand for enhanced trick or treating fun!