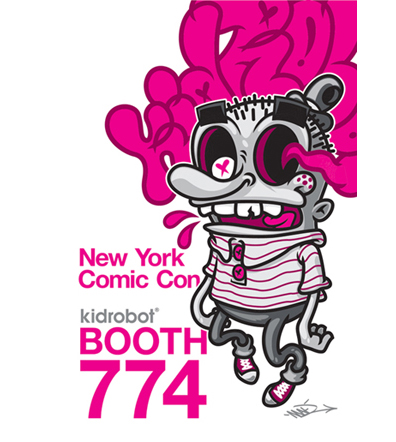 It's official! New York Comic Con is quickly approaching and Kidrobot will be rocking the house once again. We will be holding up in The Cultyard at Booth 774 from October 13-16.
This year however, we will have a few tricks up our sleeves, and by tricks, I mean exclusives. Our NYCC menu will include the all new Yankee Pig Dog 7-inch Labbit Biological Warfare Edition by South African artist, Kronk. We will also release a couple of limited edition 3-inch mini figures including glow-in-the-dark editions of Street Fighter's Blanka and South Park's Dead Kenny.
Get your tickets now and join us down at the Jacob Javits Center for the East Coast's largest pop culture event. It's going to be nerd-tastic!