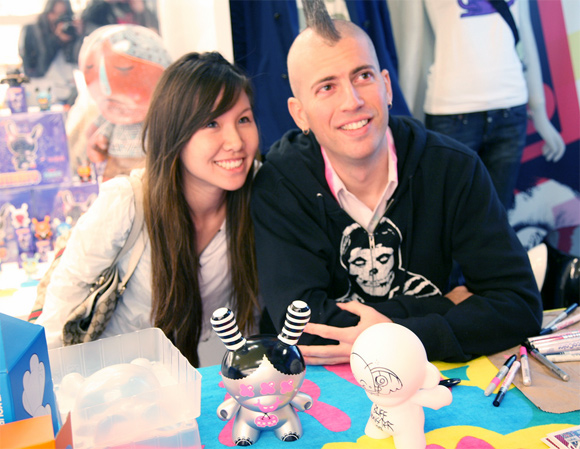 Buff Monster made the first trip on his Dunny signing tour in Los Angeles last night! He's headed to Dallas and Miami next!
You can learn more about Buff Monster right here on the KRonikle or at his artist profile.
This 8-inch vinyl is available online right now at kidrobot.com.