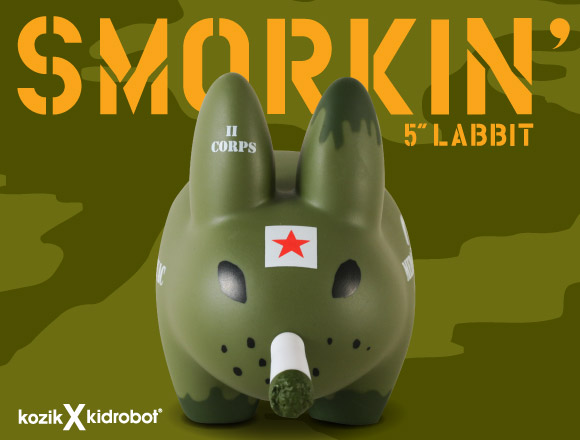 Corpsman 5-Inch Labbit
Atten-hut! Frank Kozik's fed-up furball has been called to active duty: wallowing in misery and satisfying his nicotine fix. This 5-inch soldier of misfortune retails for $29.95 and is available at Kidrobot stores, kidrobot.com, and select retailers.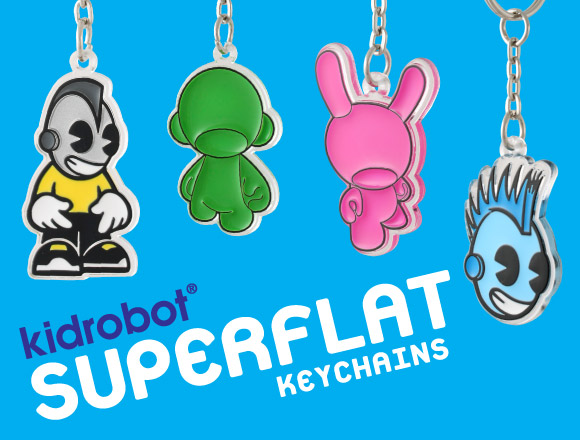 Kidrobot Superflat Keychains
You'll be keyed up over this groovy set of two-dimensional, acrylic keychains featuring some of our most iconic characters. Retailing for $3.95 each, these blind assortment keychains are available now at Kidrobot stores, kidrobot.com, and select retailers.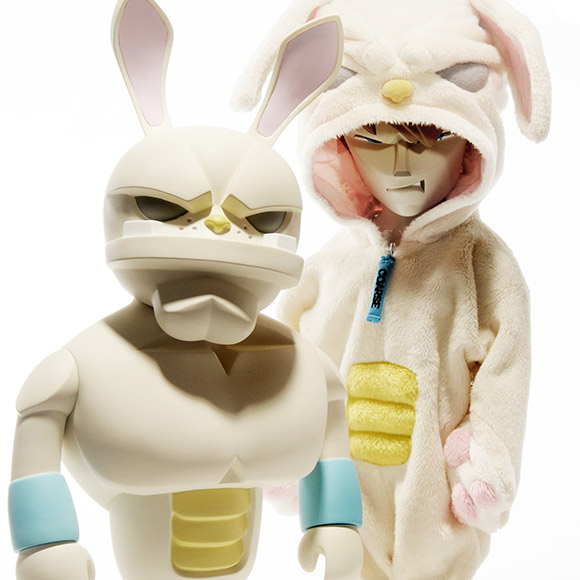 Coarsetoys False Friends
False Friends Losers, noop and paw! are here now in a new limited "Signature Edition" from the surfer-dude toy masters at Coarsetoys, Mark Landwehr and Sven Waschk. These amazing toys stand 13 inches and ship in incredible packaging. They even have a backstory:
"Wandering the lowlands, the night has fallen. That which started almost inaudible, he is increasingly drawn to. The sound that would accompany him his entire life. The thundering of waves. Guided by this call in the darkness the noop finally reaches the beach. Jaded, he lies down. As soon as his face hits the cold sand, the noop is asleep."
Read more here.
Sold out all over the place, but on at sale now kidrobot.com.