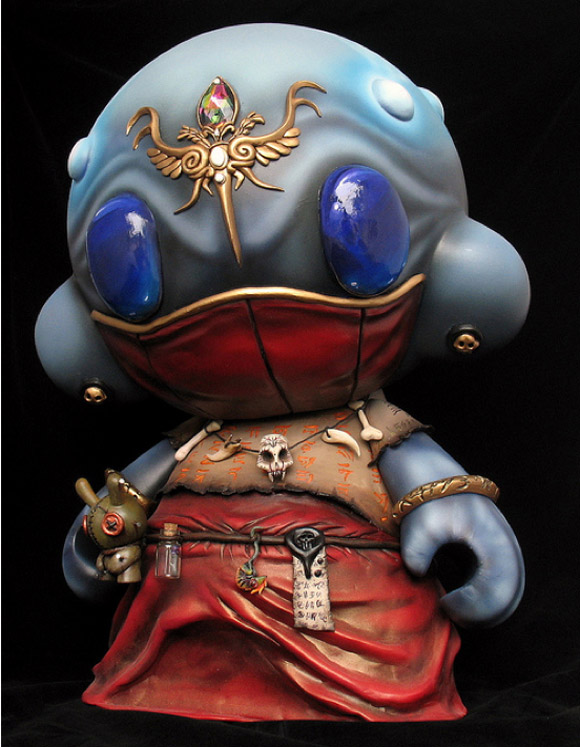 Custom artist extraordinaire, John Pearce aka Fplus has divulged some rare behind the scenes pics in this edition of Custom Control. His latest commissioned work is a detail oriented Mega MUNNY titled, The Lost Mage. Fplus explains the back story…
After The Great Wars, the majiks where divided amongst the clans and orders. All creatures possess majik to some degree or another, but it was agreed by all that the pursuit of majik be divided, lest any one clan gain too much strength and upset the delicate balance of the lands. This is worldwide law, that no student of one majik may ever study another.

The Lost Mage, is a rogue that was rejected from his original clan hundreds of years ago. His name and true age lost in the sands of time and travel; he scours the lands for relics and knowledge of particularly powerful majiks, in a constant pursuit for the greatest majik the world has ever known. It is unknown if his motivations are good or evil, but regardless, he is the most wanted mage in the world. To be killed upon sight. Only a soon-dead fool would think that to be a simple task.
Take a look at his blog roll for more insight during the process of this extraordinary custom Mega MUNNY. Check out his webstore for available art.
[nggallery id=197]