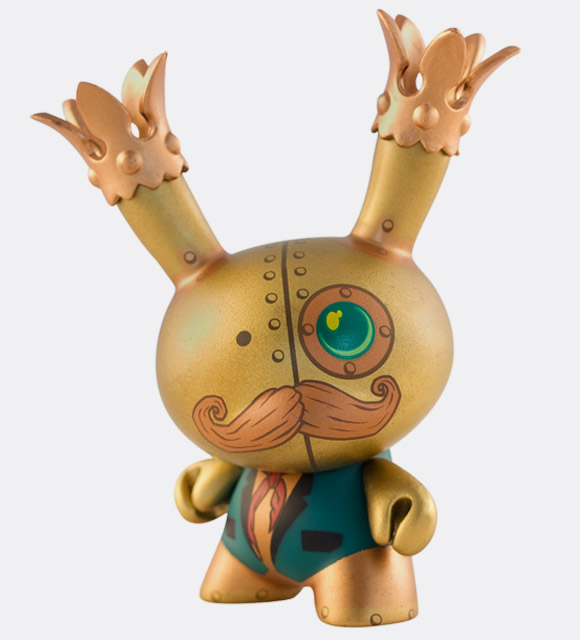 UPDATED: 8/4/10
We are counting down the days to the launch of Dunny Series 2010 and every day is a new contest with an up close look at a new design and it's artist. Today's Daily Dunny design from Series 2010 is by UK artist, Doktor A.
Question: Name all six of the characters from Mechtorians series 1?
Enter to win a $100 Kidrobot gift card. Email the correct answers to Dunny2010@kidrobot.com by 11:59 pm PST tonight to enter the drawing. Winner will be announced tomorrow morning.
Congratulations to Greg F. You won a $100 Kidrobot gift card.
Answers:
1. DJ Gramo (Entertainer)
2. Stephen LePodd (explorer)
3. Scuttler the Butler (Domestic)
4. Mr. Head (Philosopher)
5. Sentry Wheel (City Gate Guard)
6. Sir Shilling Copperpenny (Bank Manager)