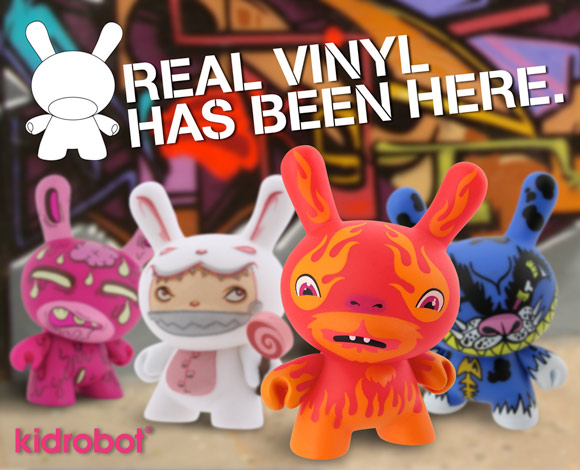 Join us TOMORROW, Friday, September 4th, from 11:30am-1:30pm at Houston & Lafayette, just off Broadway in NYC!
We will be giving away over a thousand Dunnys to show the city of New York what's a REAL vinyl toy! Wear your  "DEATH TO FALSE VINYL" shirt and join our rally!!
Two full hours of FREE Dunnys, shirts, stickers and more (while supplies last)!
Friends don't let friends collect crappy toys.