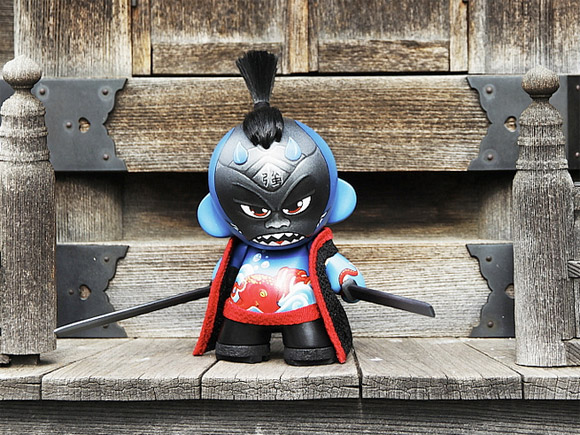 Kidrobot and Clutter Magazine's Second Annual DTA Dunny Show is getting ever so close and this year's Designer Toy Awards ceremony is even closer being that it is tomorrow October,10th during NYCC! The DTA Dunny show is a group custom show of 20" and 8" Dunnys by a variety of skilled artists. Sales from the show benefit the Designer Toy Awards, helping to finance the awards ceremony that we all know and love.
Since we have a tad bit of time before the show opening in January and since we are excited for the DTA ceremony tomorrow, we thought we would showcase some of the uber talented artists we have waiting at the gates of Dunny infamy!
French artists Guillaume & Julia Lachambre aka Artmymind is this week's Dunny Show Highlight. The talented two-some have been killing customs for a very long time now, and we thought it was time to get to know them a little more!
Who are you? (background, inspirations, etc.) 
We are Julia and Guillaume Lachambre, two self-taught artists from France primarily known for our work in art toy design and customization. Our pieces are dominantly inspired by the Asian folklore we have studied during our time living in Japan. 
What attracts you to using designer toys as the canvas for your art? 
They are 3 dimensional canvases, every each featuring their own aesthetic and challenges from a customizing point of view. There is also something greatly satisfying to take a figure and transform it into something else with your very own style and soul. 
What was the inspiration for your piece in the exhibition? 
We wanted our piece to feature 3 of our favorite elements connecting around the Japanese culture. Dragons, tattoos and traditional tailoring. 
Where can someone find out more about you and your art? (website, facebook, twitter, instagram) 
People can find us on different social platforms. 
www.artmymind.com 
www.facebook.com/Artmymind 
twitter.com/artmymind 
instagram.com/artmymind 
www.behance.net/artmymind 
Anything Else you'd like to say: 
We especially would like to thank all collectors and fans who have been supporting us for the past years and through the inevitable up and downs that we met along the road.  
You guys rock!
Now is the time we show off their amazing work to get you amped for this January's DTA Dunny Show!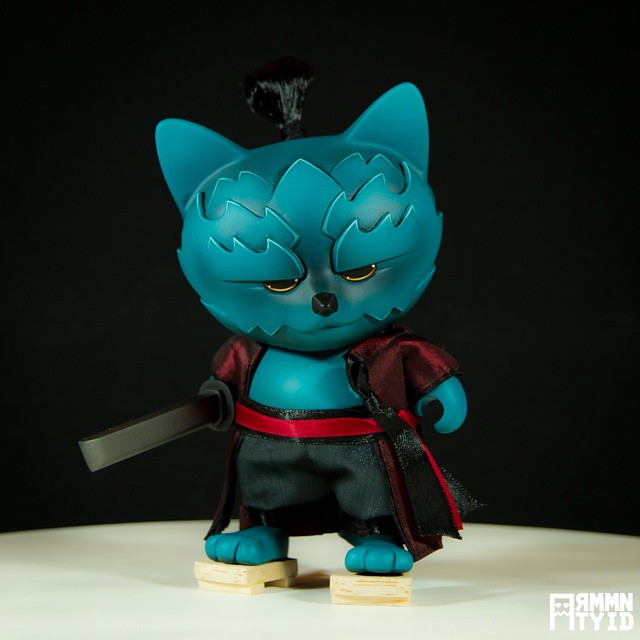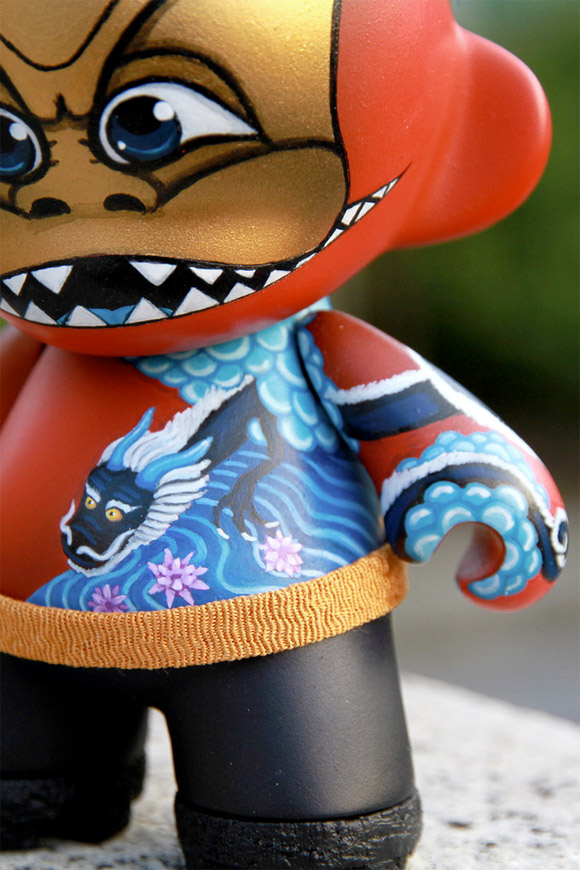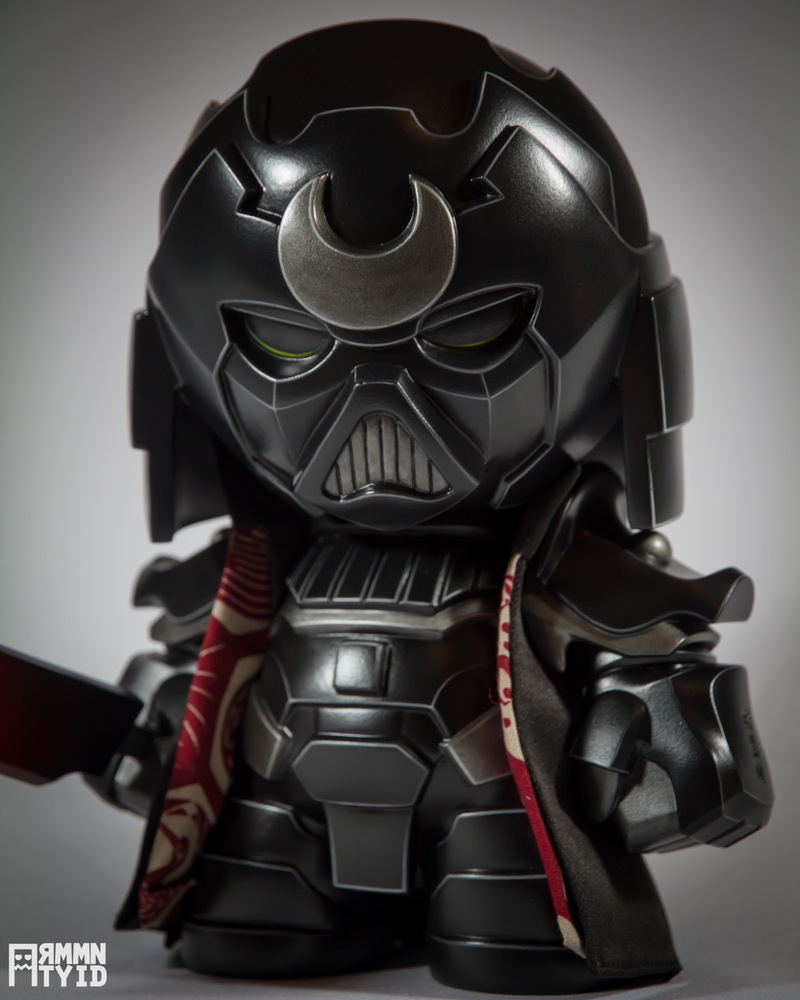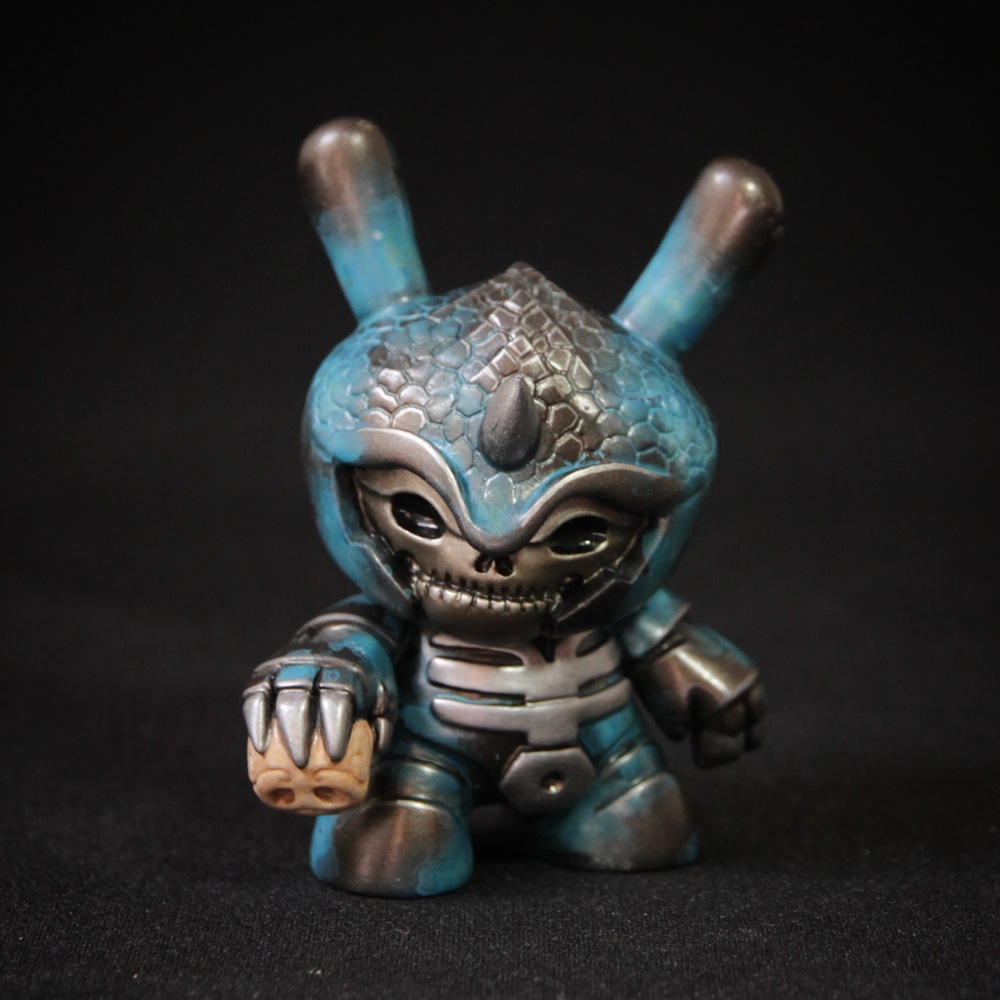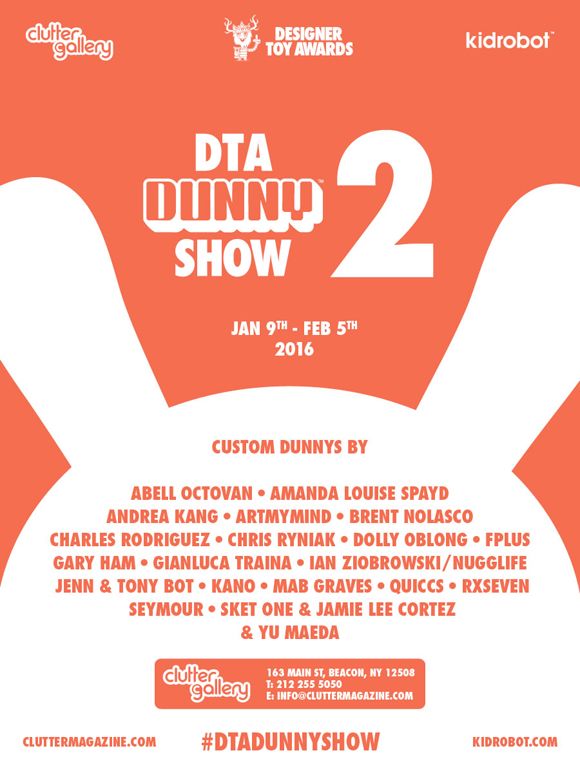 More DTA Dunny Show Highlights soon and this year's Designer Toy Awards ceremony goes down this Saturday, October 10!