It's time for Fan Friday! Today we are featuring Ellen Edwards collection!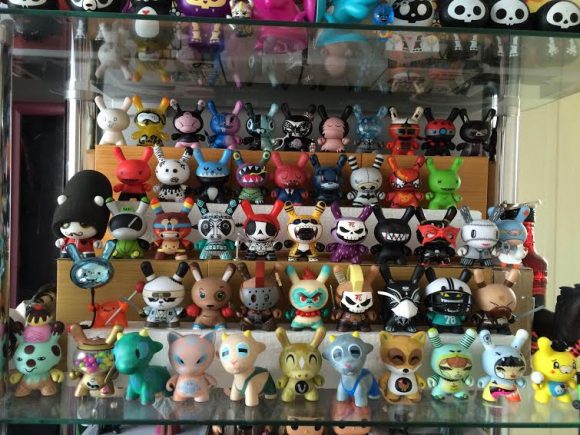 Tell us a little bit about yourself.
I'm Ellen Edwards, from the North West UK. Dunnys are my all time favourite collectable, I have some other vinyls but I am absolutely in love with Dunnys.
You've got a lot of toys there. How did you get interested in collecting? 
Sayonara from the 2012 Dunny Series by Jeremiah Ketner, I saw it in a Forbidden Planet store a couple of years ago, I'd seen it a couple of times and I finally decided to buy it and I haven't stopped buying Dunnys since.
Do you get all freaked out when people try to touch your toys or are you ok with sharing? 
I don't mind people touching them as long as they put them back where they found them, I have them all arranged just how I like.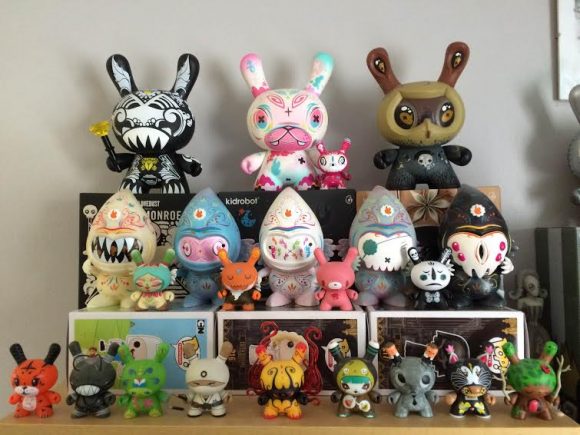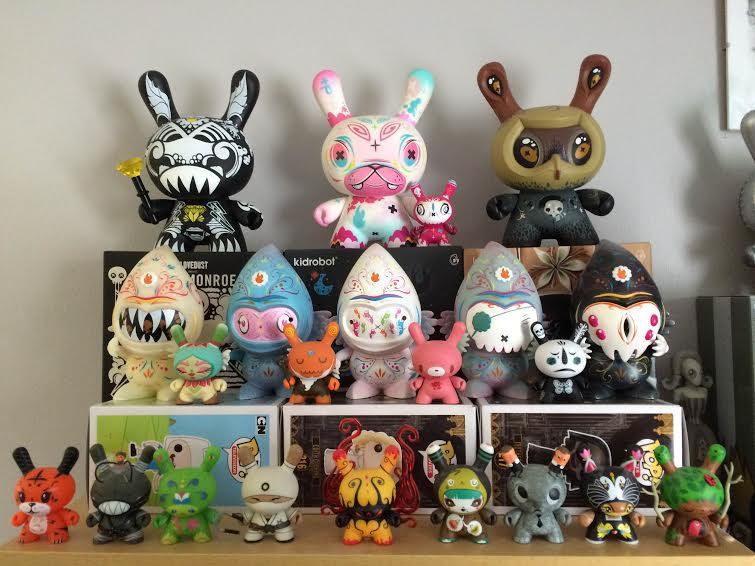 Say you could only pick one toy to keep, which one would you pick and why? 
My 20″ Tara McPherson, Black Heart of Gold: Blue Edition, she's was a birthday gift from my Fiancé and I absolutely love her!
What's your holy grail that you've yet to obtain? 
There's a lot of 8″ Dunnys that I really want like Doktor A Ironclad Decimator Chase (the black one) and the Tara McPherson Yucky Bubble ones but my ultimate Holy Grail is the set of three 8″ Dunnys by Kronk, Snow Flake and the two colour variants of Tree Huggr.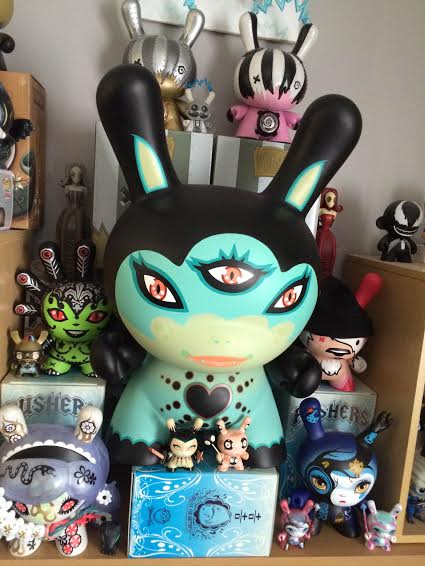 Want to show off your collection? Email your submission to KidrobotBotBlog@gmail.com! We will feature a new fan every week!