2017. New York City… Kidrobot rolls up to the big apple to meet and greet and sell some toys. While we were there we made sure to cross paths with some of our favorites including Chris Holt aka The Toy Viking and well, I guess we will let him tell you the rest!
I'm gonna reveal what may or may not be the biggest secret Kidrobot has to offer.  This is some serious knocking down the fourth wall type info that is gonna explode minds all over the globe.  I've never met most of the people that work here.  That's because my desk, which will no doubt be part of the permanent collection at the Smithsonian one day, is 2,000 miles from Kidrobot headquarters.  That would be a massive commute, so I construct my posts from the relative safety of Southern New Jersey and send them electronically to be shared with all of you.
Each week I bombard Amy in marketing with my nonsense but have never actually met her, so when she told me Kidrobot would be at Five Points Festival in New York I knew I had to go and harass her in person.
  I'm so thoughtful.
    Did you happen to catch us on Kidrobot's  Facebook page doing a live unboxing of the upcoming Designer Toy Awards Dunny series?  You can still go back and watch if you missed it. 
We've been fielding calls ever since from Hollywood talent agents and a movie deal seems imminent, so you better see where the birth of our televised careers started.
  The blind boxes were for sale in limited quantities and evidently we were pretty baller at opening them because we drew a crowd and no one even threw anything at us.  No one bought us lunch either, but we still love you.  Not as much as if cheesesteaks were involved, though.  Just sayin.
    And if you happen to have Snapchat you might have also witnessed Amy and myself tracking down artists that have worked with Kidrobot and making them take selfies with us and their toys.  We snagged one with Ron English, Horrible Adorables, and Gary Ham and no one even called security.  I'm just as shocked as you.
    The rest of Five Points Festival was pretty incredible as well and I was beyond blown away by all the stuff I wanted to buy.  I'm sure the government will be totally cool with my student loan payment being skipped this month as soon as they see all the awesome toys I got.  If anyone understands priorities, it's the government. And the great thing about Five Points is that it really is a designer toy haven for the east coast.  They took all the good stuff about conventions, got rid of the stuff you can do without, and presented it in a fashion that catered perfectly to those in attendance.  I was beyond impressed with their first outing and can't wait to go back again next year.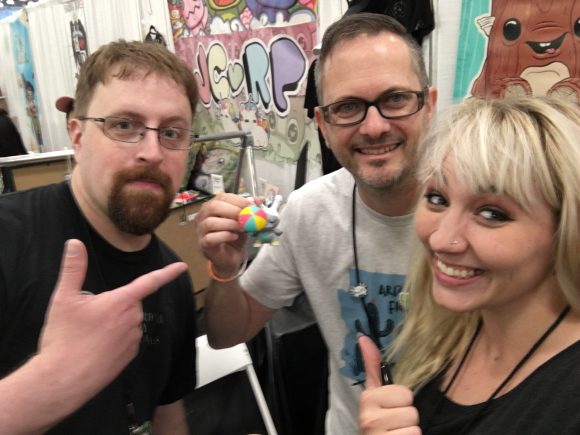 @GaryHam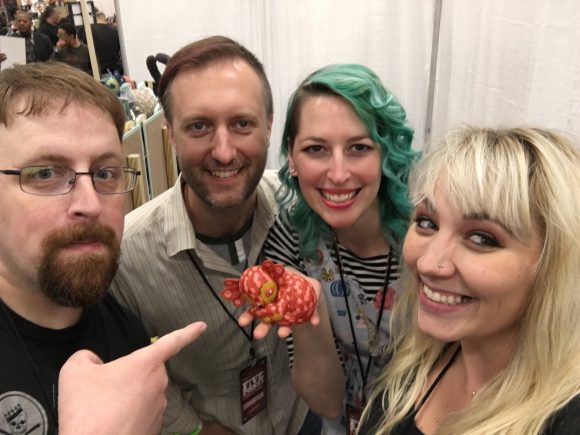 @TheHorribleAdorables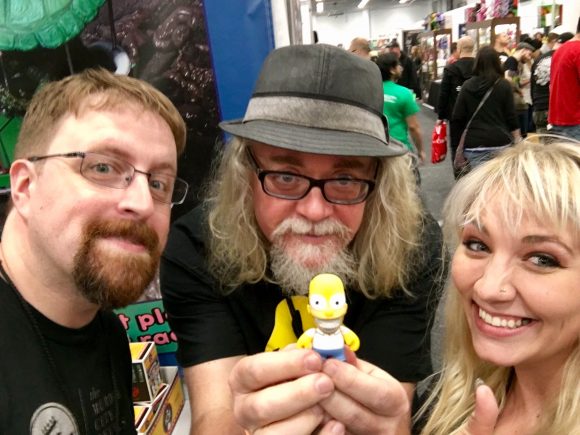 @Ron English