Isn't everything better in leather?? Here is another blog on our new Leather Labbit Stool brought to you by our friend Chris Holt, aka The Toy Viking.  
  Frank Kozik
is always solving problems, some of which you may have even heard of.  You have him to thank for bringing the Internet into your home, figuring out moveable type, ending the Cold War, and now for solving your inadequate seating situation with these Art Giant Labbit stools.  Now instead of buying something ugly that you need an engineering degree to put together, you can have your guests sit astride the very creature that tamed the Wild West.  I bet you thought it was horses that did that, didn't you?  It's a common misconception that we are working hard to correct throughout the public school curriculum.
   Choose from the classic Smorkin edition in white or black or get yourself one clad in a mustache that any man would be proud to say they grew.  If the surgeon general was ever going to issue a warning about facial hair it would probably sound something like "Caution: may make the wearer way more badass and attractive and good at stuff."  It's always important to realize the responsibility that comes along with owning a mustache.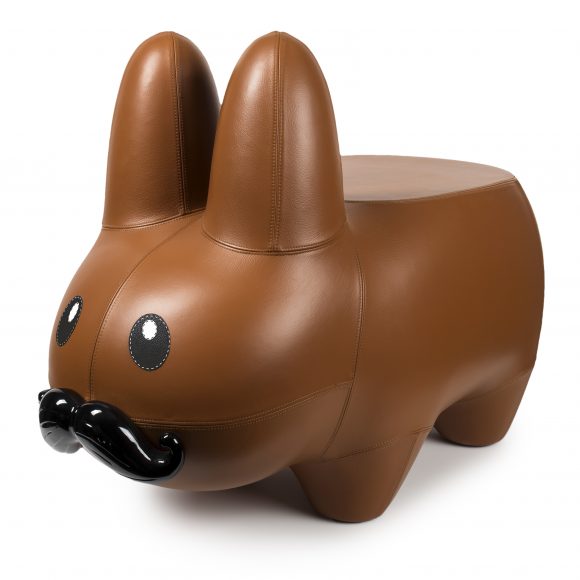 Available right now on
www.kidrobot.com
, they're the ultimate prop for unforgettable social media pics.