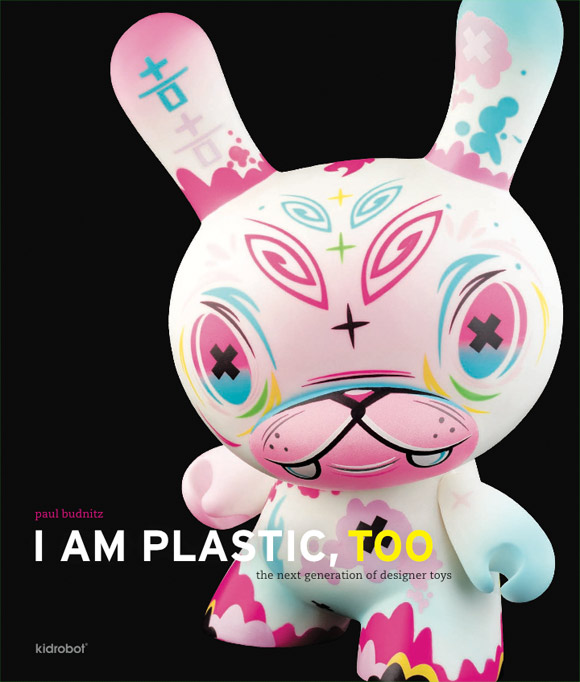 The designer toy explosion continues in Kidrobot founder, Paul Budnitz's, second book, I AM PLASTIC TOO: The Next Generation of Designer Toys, published by Abrams Books releases today! The 368-page hardcover features 1,000 full-color illustrations and a worldwide survey of the newest, rarest, and most sought-after toys, with examples from more than 140 artists & companies from 6 continents. Read up on your favorite artist with extensive interviews from 13 of the hottest designers working today. Many of the most popular creators from the first book are back, along with new faces such as Amanda Visell, Brandt Peters, eBoy, Jon Burgerman, Kathie Olivas and Tara McPherson.
I AM PLASTIC TOO is now available on Kidrobot.com. Be one of the first 25 to scoop it up and get a signed edition.
Check out the awesome review on NOTCOT.org for a glimpse inside I AM PLASTIC TOO.