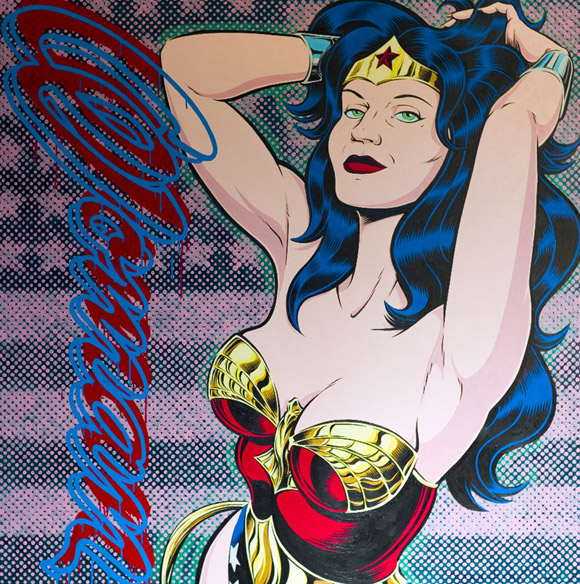 You might recognize Coop's legendary name for his iconic illustrations of voluptuous ladies or you may remember his super rare Dunny from the LA Series. Either way, his latest and greatest paintings will be debuting in his new solo show Idle Hands at the Corey Helford Gallery this Friday, July 15.
"My goal was to keep building on the previous work, and dial in all the stuff that makes it work, while tweaking the things that don't. I've been working on refining my technique and visual vocabulary for these paintings, trying to crack the code to maximize impact, playing with different materials, including more text and texture, anything to keep the process interesting for me."
This exhibition features more than a dozen preliminary sketches and drawings and eight large-scale paintings. Idle Hands is named after a luxury COOP rarely enjoys, and is also the title of his upcoming book to be published by Baby Tattoo Press, which will showcase the works in this exhibition.