Here is another awesome blog about the release of the Kidrobot Alien Xenomorph Hug Me  by our good friend Chris Holt aka The Toy Viking. 
  I have seen all of the Alien films multiple times and nothing that has ever occurred on screen made me want to hug one.  Those things want to lay eggs in us in the worst way and my health insurance will not cover that.  Kidrobot aims to change my aversion to physically embracing a Xenomorph with their new Alien HugMe plush.  When you squeeze him this space monster starts to vibrate in an apparent show of love/attempt to dissuade you from running away screaming.  I'm suspicious, but I'm also willing to give him the benefit of the doubt.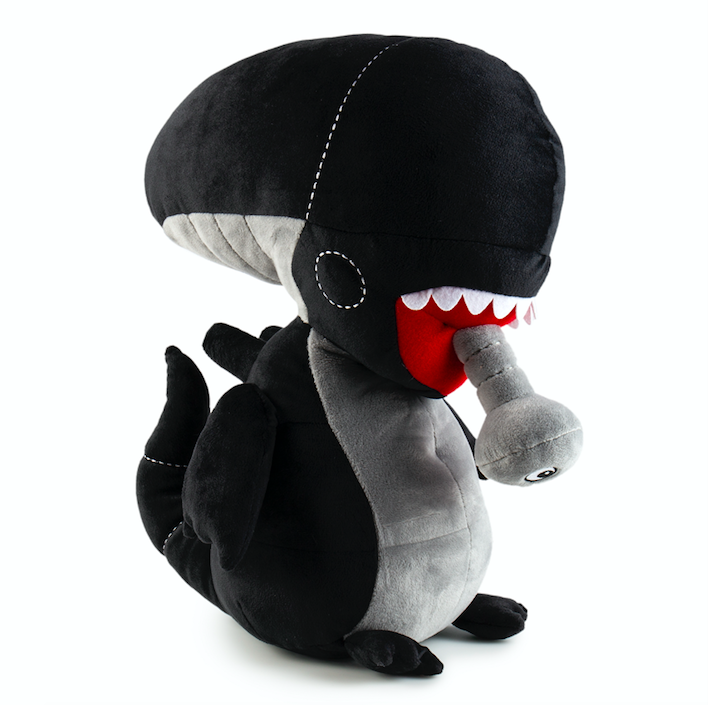 This sixteen inch plush is available right now at www.kidrobot.com.