Christmas is coming early this year with the Kidrobot x Futurama Robot Santa Vinyl Art Medium Figure now available online at www.kidrobot.com. Here to deck the halls about the new Kidrobot x Futurama Figure is our good friend Chris Holt aka The Toy Viking.
As I look at this Robot Claus medium vinyl figure from Kidrobot and Futurama and I think about how much better Christmas carols would be if they were sung about this guy. In the interest of complete transparency I'm not a fan of the current selection of songs we have to choose from. They're alright when you're a kid and you're caught up in all the excitement of presents and whatnot, but as you age you want something with a little more bite to it. Rudolph is cool because it's got good character development and it's an underdog story, which is relatable, but I'd start over on the rest of them. Robot Santa Clause practically begs for some good symphonic black metal carols to be written about his exploits. It's not only that he has the strictest possible criteria for the good list, but the naughty list is an actual death sentence. Krampus may throw you in a bag and beat you with sticks but even he let's you go afterwards. Most likely to beat you again next year, but that's besides the point. At least your head remains firmly attached to your neck rather than as a hood ornament for his death sleigh, which is a great title for an evil Christmas carol.
"Hood Ornament for His Death Sleigh" is available now for streaming.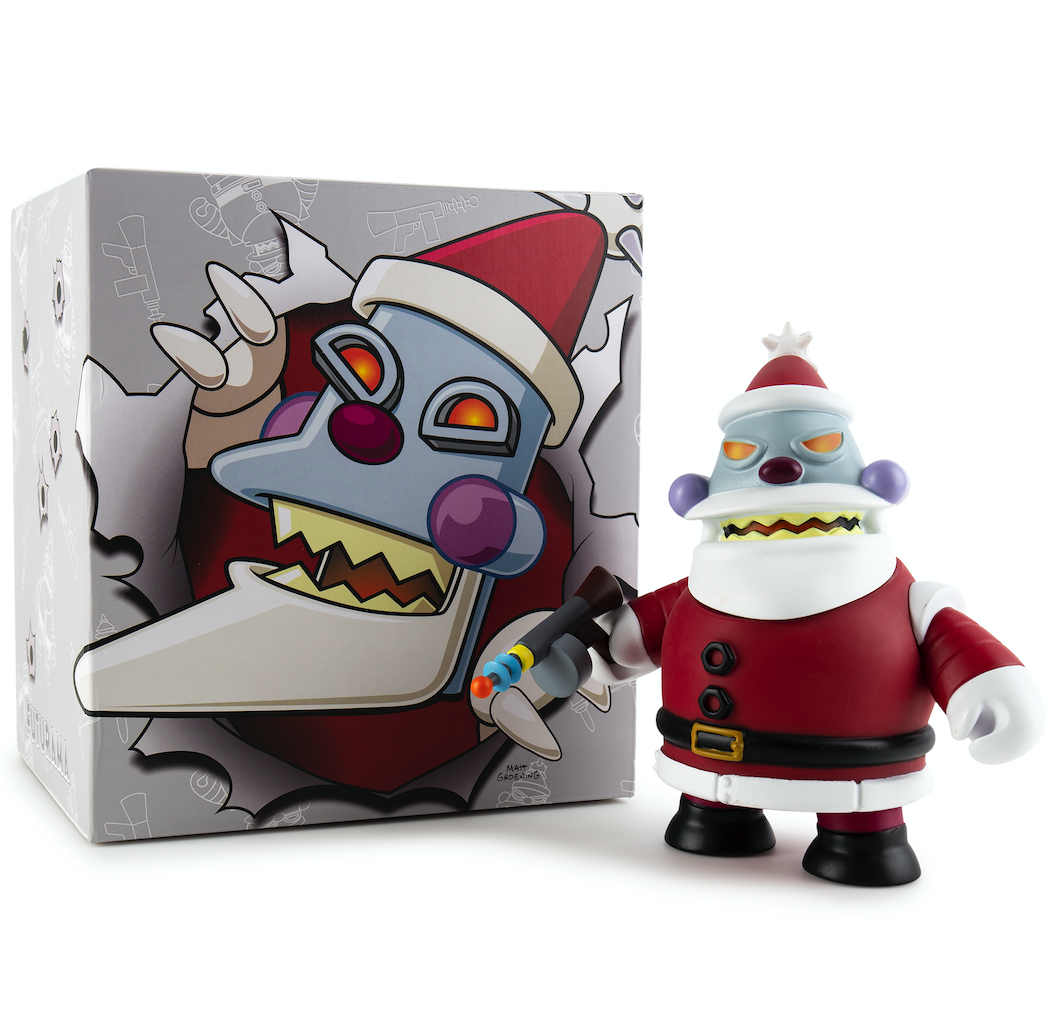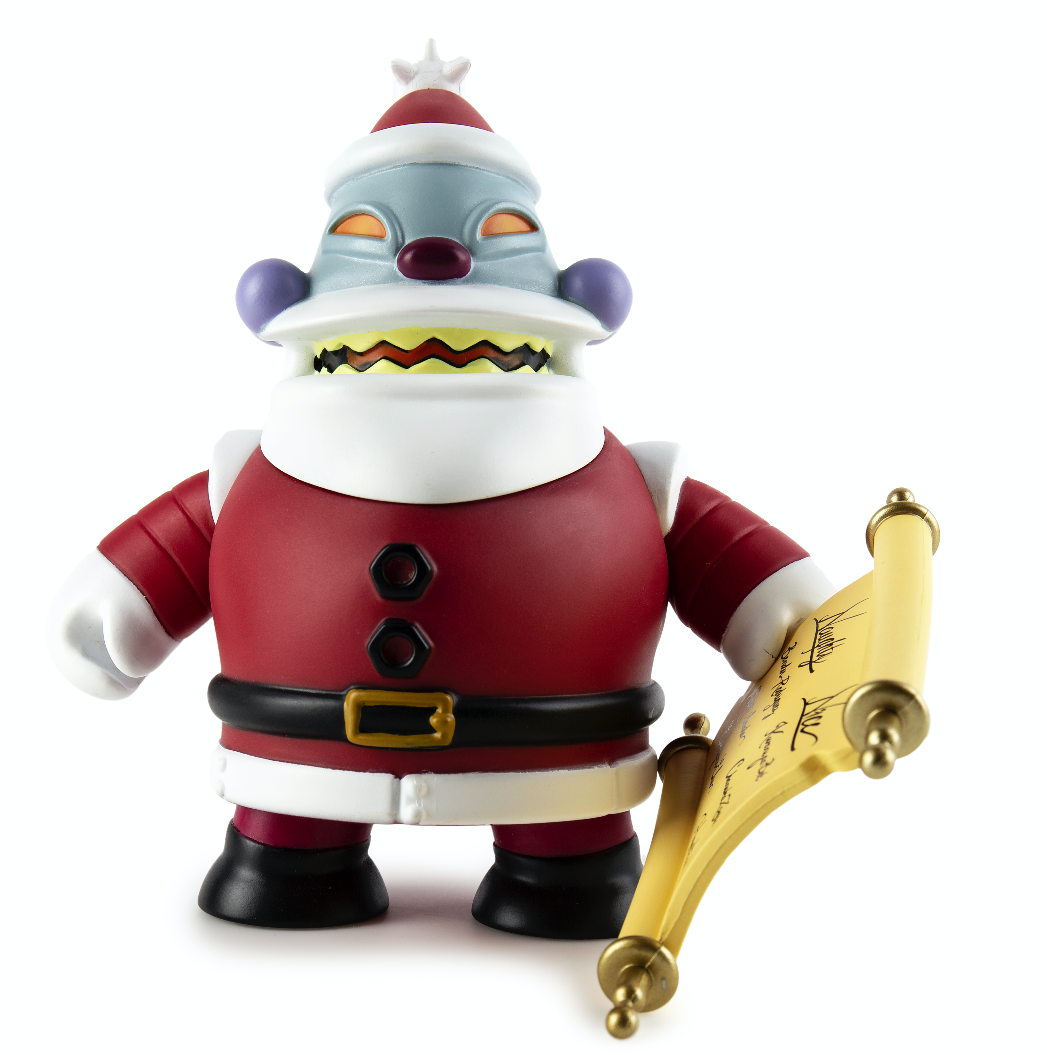 Kidding, but the man who inspired the song is ready to slide down your chimney and raise hell in two different versions. Both "naughty" and "nice" editions are available now at www.kidrobot.com.