Have a favorite Spongebob Squarepants episode? Kidrobot x Nickelodeon is proud to announce the release of the new Many Faces of Spongebob Vinyl Art Mini Series available online now at www.kidrobot.com. Here to talk about this collection of characters is our good friend Chris Holt aka The Toy Viking! 
Kidrobot and Nickelodeon are proud to present The Many Faces of SpongeBob blind box mini series. It features him in the various incarnations you know and love throughout the life of his hit show. What I'm curious about and what is never really addressed, is how he has time for all of these shenanigans while holding down a job. I get home from work and I am so mentally drained I'm lucky I don't forget to eat dinner. This dude finds a way to hang out with his friends, go on underwater adventurers, drive his neighbors insane, and have the time of his life at every moment. The only explanation is that hidden deep within this seemingly innocent children's show is the secret to controlling time itself. SpongeBob possesses god-like powers that enable him to stretch the amount of daylight into a length that suits his needs, thus enabling him to pack in a disturbing amount of activities while maintaining the proper amount of rest. I know what you're thinking right now and no, you don't have to feel bad that you didnt solve this mystery first. I'm highly trained in cartoon detective work.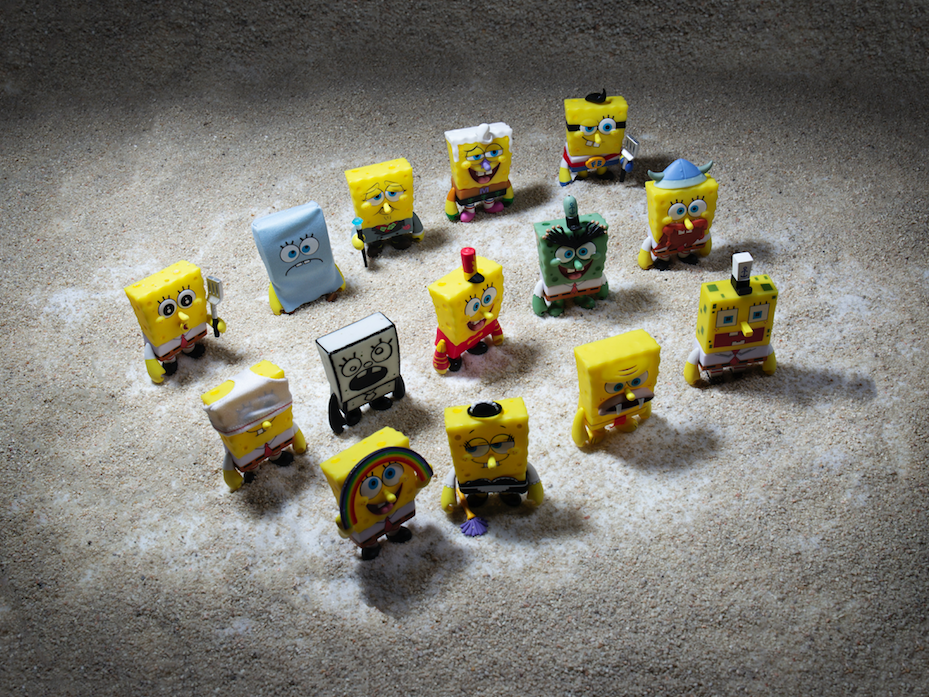 The figure you get will by a mystery, but the happiness you feel each time you open one of these blind boxes is guaranteed. Pick up a few now at www.kidrobot.com.