Rise Up! Kidrobot is proud to announce the collaboration with CapCom to bring our epic new Street Fighter 3" Blind Box Mini Series and our Hot Ryu Medium Figure to www.kidrobot.com and select stores. Originally imagined by Takashi Nishiyama and Hiroshi Matsumoto in 1987, the warriors of Street Fighter are packed with punch into our 3-inch vinyl mini series. Now you can capture the warriors of the world such as Bison the merciless master himself without worrying what trigger he will throw at you. Or open a box of Chun-Li style when she comes wearing her traditional blue qipao and studded wristbands. Oh, and don't be fooled by the braid, Cammy the killer bee will always make the first move to smother her appointment with her cannon strike dive kick. Also joining the group is the beautiful master himself, Vega. Dressed as a matador, he is prefect for your home, especially next to any mirror. So don't be scared because now Kidrobot and CapCom are giving you the chance to bring all these distinct characters and many more into one room, without worrying about a fight!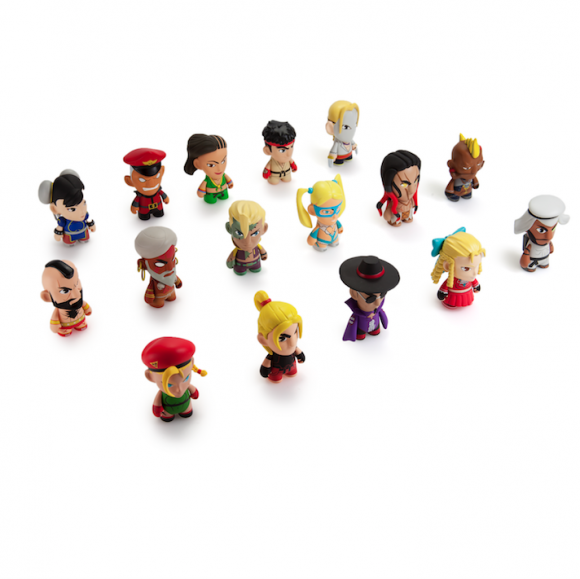 Power up any Kidrobot collection by not only collecting the new Street Fighter 3" Blind Box Mini Series but bringing home the spirit of Street Fighter with the medium 7-inch Ryu figure. Wearing his red headband and fighting gloves, Ryu is always focused and ready for anything! A true master of martial arts and one of the original figures to represent the world warrior spirit of Street Fighter, having this Ryu sit in any room will surely show your true appreciation for Street Fighter and Kidrobot. These characters and many more are ready to bring the fight to your door, so collect them all at www.kidrobot.com.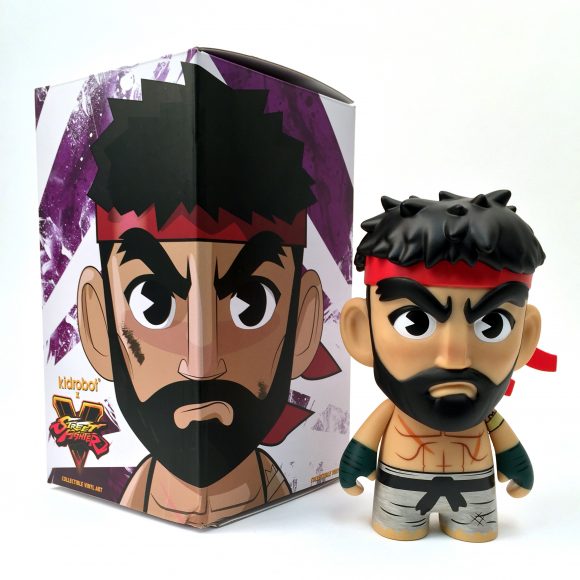 Warning: Rated A for awesome: these characters may contain some violence and sure to have absolute awesomeness.