Let's get a little spooky for Day three of Labbit Appreciation Week! Here is a scary good blog from our friend Chris Holt, aka The Toy Viking!
I read somewhere on the internet that farts were just food ghosts and if that is the case this Scaredy Labbit from Amanda Visell has unleashed some grade a poltergeists. We've all been there, with such distress that only an incantation and some holy water could possibly make us feel better.  After getting burned at a buffet that forced me to learn the whereabouts of every public bathroom from Virginia to New Jersey, I created a hierarchy of bad food ideas to help others prevent intestinal hauntings.  Here it is, presented in order:
– Gas station/roadside seafood.  You may not have experienced this where you live, but it is common in the coastal south east.  The opportunity will present itself with misspelled hand painted signs, ice filled coolers, and a white pick up truck whose accent color is rust.  Avoid at all costs unless death by shrimp sounds attractive to you.
– Dollar store frozen meat products.  I was unaware this was a thing until someone I know bought a bag of chicken nuggets from the dollar store and was surprised how good they were.  I was surprised I knew someone that reckless and cut them out of my life.
– Diner seafood. Diners are another regional gem which can be the greatest places to eat as long as you know what to get. Breakfast and any red meat dish are fine; not so much scallops.  When there are literally 190 things on the menu something is bound to be overlooked and I'm betting it's the scallops.
– Street hot dogs.  The water they bathe in is what gets me about these.  We all know that grilling is a superior way to cook, so why aren't there any grilled hot dog carts?  Hot dogs themselves are a sketchy, albeit delicious creation, so eliminate the weird juice and I'm on board.
– Buffets.  It's easy to be tempted by the promise of all you can eat for a tiny amount of money, but the price you pay may not always come from your wallet. This is the one that got me and inspired this very list, as I am cheap but can eat like a pack mule on holiday.  Sure I saved some cash, but I tested my relationship with my wife in more ways than they test Naval ships for seaworthyness.  We are bonded in ways we will never tell another soul.
There you have it.  By using my helpful guide you will be able to celebrate Labbit Appreciation Week for many years to come!  Celebrate your new found wisdom by clearing some shelf space for this distressed friend.  At 10 inches he is a big boy, but that's just more Labbit to love.  And featuring Amanda's signature dry brushing he's as stylish as he is large.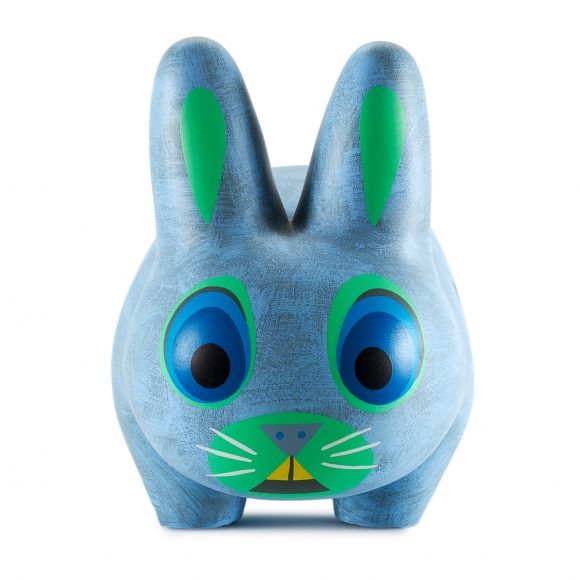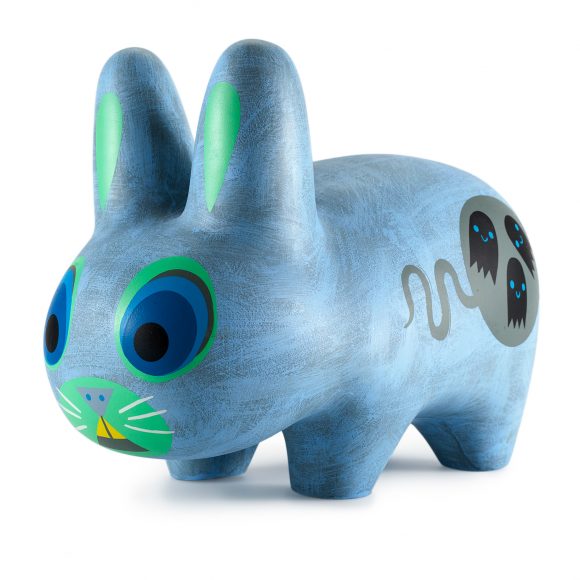 Help him give up the ghosts today at www.kidrobot.com.