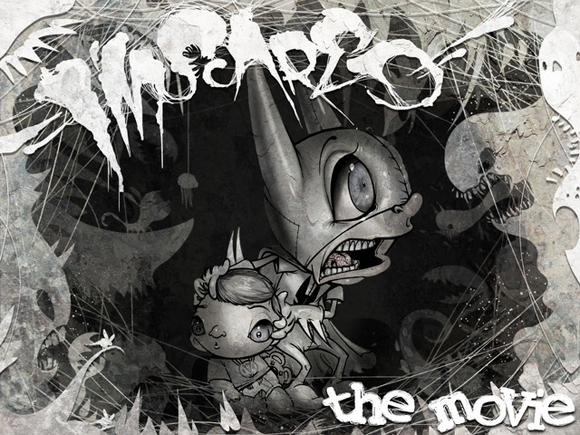 We are nearing the final few days on the amazing kickstarter by Kidrobot favorite artist Greg 'Craola' Simkins.
Joining forces with C4toons, Craola is trying to bring his amazing world and surreal characters to life on screen, and needs everyone's help.
According to Greg:
In "I'm Scared", Big Brother shares with Little Brother all the frightening things that inhabit the world at night as they try to go to sleep. Small concerns grow into spooky spectres as Big Brother's imagination takes over and their bedroom becomes a playground for monstrous creatures of all types.
With only 4 days left, Greg company are less than $5000 away from the goal! We have faith it will happen, but he needs your help! Look at all the incentives you can score by donating to this great undertaking, and it will pave the way for more great artists to bring their work to life! Let's make it happen!
To learn more on the kickstarter project and donate, go right here.