Love the first Madballs foam series? Love to collect things that are kinda gross and nostalgic? We are with you! Happy to say that today, we dropped the ball(s)! This time it was three bad, gross and perfect friends Freaky Fullback, Lock Lips, and Swine Sucker! Here to say a little something else about these new Madballs foam balls is our good friend, Chris Holt aka The Toy Viking!
Imagine how much better baseball would be if they used Madballs instead of those boring ones they have now.  It would also be way cooler if it was more like professional wrestling, but for today let's stick to improving the equipment.  Imagine sitting in the stands, you just polished off the best hot dog and soft pretzel of your life, when suddenly your favorite player swings and connects.  You stand ready with all the other spectators, glove in hand, ready to snag what promises to be the best souvenir of your life.  You raise your glove into the air, and something lands with a wet thud against the leather.  You open it to examine your prize only to realize that it's staring right back at you and it may or may not be leaking some sort of pus.  End scene.
Until beautiful moments like that become reality, Kidrobot will be happy to give you your Madballs fix.  This is the second group of hooligans in the foam series and they ain't getting any prettier as we go along.  You'll have three new characters to collect: Lock Lips (who was my favorite as a kid), Swine Sucker (who may prevent you from ever eating bacon again), and Freaky Fullback (who is being released just in time for some big event this Sunday that I can't remember the name of but I swear coincides with his look).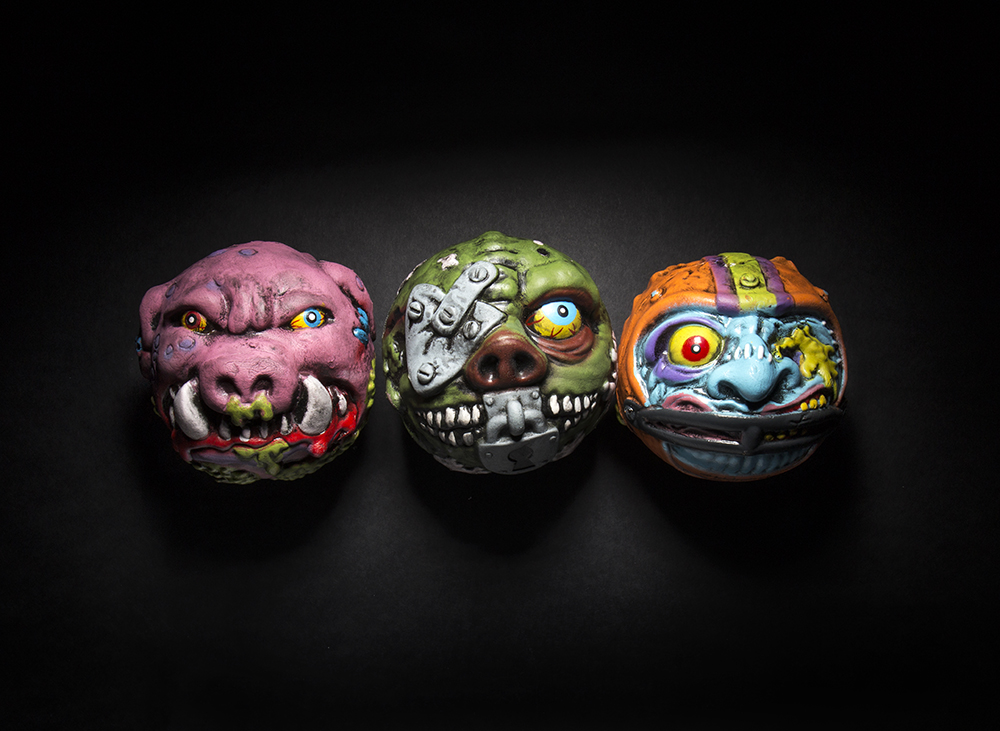 All three will be available Friday, February 2nd 2018 at https://www.kidrobot.com/collections/madballs.  For old times sake I'm going to go borrow some of my mom's extremely fragile ceramics before I throw these around indoors.
Haven't seen the Madballs x Kidrobot collection?  Check it out on the Kidrobot website.