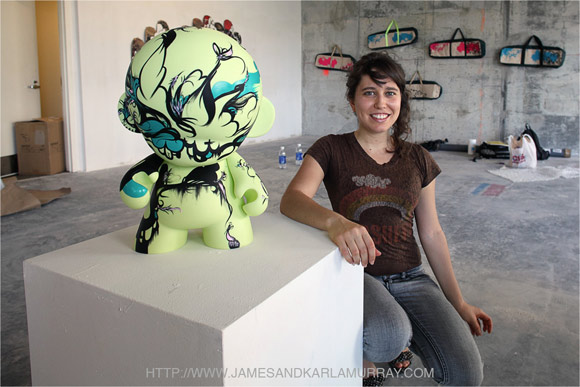 Author-photographers James and Karla Murray split their time between New York and Florida and spent 10 years researching and photographing Miami's graffiti scene for their book Miami Graffiti, which was published this past May. The Murrays are now back in Miami, celebrating their latest book, Graffiti Gone Global, and curated a three-day exhibition in Midtown Miami that shares that title.
MUNNY provided a 3-dimensional canvas for many of the artists at the event. Check the Graffiti Gone Global site for more pics and details.
Drop by Kidrobot Miami or shop online to pick up your own MUNNY toy to customize however you want!