MUNNY Monday is back! Today we are featuring Ilya's Disco MUNNY!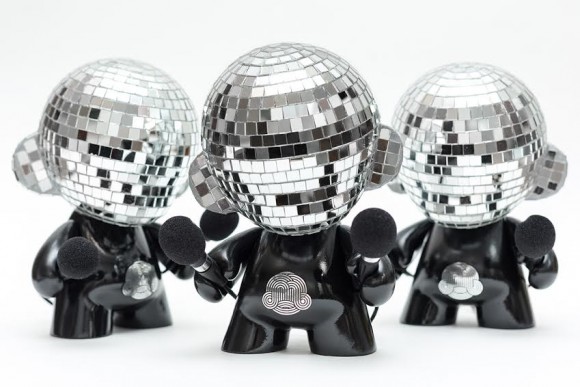 Tell us about yourself.
My name is Ilya (aka @ikar11). I live in Moscow, Russia and I collect designer toys. Moreover, I love to choose them, to buy them, to unpack them, to photograph them and to look at them :). And sometimes I customize them.
Who are your biggest influences in art?
I don't have any specific favorite artists or directions. I like and classic styles and contemporary art. If we talk about designer toys, I like all the top toymakers and designers: Huck Gee, Jon-Paul Kaiser, Madl, Amanda Visell, DrilOne, old style Coarse and many others.
Tell us about your creation.
I do not remember how I came up with this DiscoMUNNY, but as I said before – I like simple forms. But they have to be simple only at first sight. So a seemingly simple MUNNY form has evolved to a complex design through a motor, LEDs and a switch. And my special pride is the logo DMB. Maybe I like it even more than Munny itself )) I think that's why I made stickers and pins – wanted to give more attention to the logo.
The story of DiscoMUNNY Ball speaks about its abilities:
The era of disco, soul and funk is gone; but in people's hearts, who sincerely loves the music, there will always be room for Donna Summer, Diana Ross, and the Bee Gees. DiscoMUNNY is one of them. He does not believe that his time is gone, because there is always a place for good music and a good party. He goes through the world as a nomad monk and helps people where gore and evil prevail. He connects his magic lamp, turns on his old cassette player, and fires up the disco. The magic light from his lamp dispels the darkness and positive vibrations return to people, giving them happiness and hope. "Stayin' Alive!" – says DiscoMUNNY and turn on the greatest hits!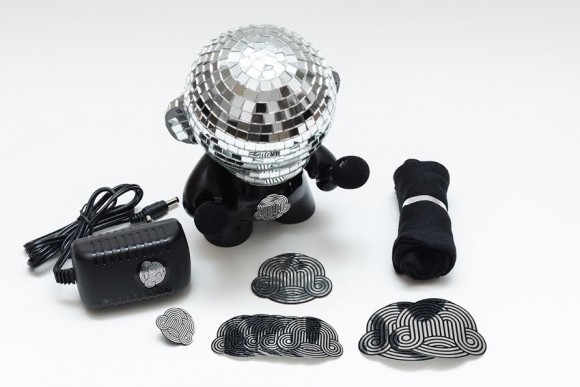 How can people get in contact with you?
My site is www.ikar11.com, my email is ikar.eleven@gmail.com
Now that you're world famous do you promise to use this platform     only for good, resisting all the temptations that are sure to follow?  If you answered "no" please explain. 
Yes, of course. I will use this platform only for good!