It's MUNNY Monday! Today we are looking at the work of Sarah-Jane Schorlemer! Do you want to be featured on MUNNY Monday? Email KidrobotBotBlog@gmail.com to submit your work!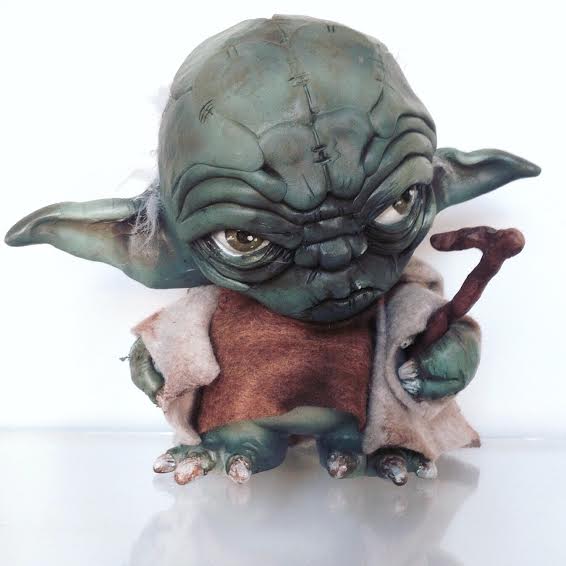 Tell us a little about yourself.
My name is Sarah-Jane Schorlemer. I am an artist and creator. I actually started painting MUNNYs before I started collecting them. That being said, my collection is pretty big now.
Who are your biggest influences in art?
My biggest influences in art…where to start? I'll settle with a top 3 because there are too many to list in a single email. Brian Froud for his creative and imaginative character designs, Audrey Kawasaki for her feminine yet strong portray on her women portraits. And Kathie Olivas, which is definitely a mix of everything I would want my art to be.
Tell us about your creation.
I created this piece for a custom MUNNY show. And of course growing up in the 80's, Star Wars was obviously a great inspiration for great new characters. I really liked the layers that Yoda has in his face, he's someone that can look kind yet ferocious at the same time. It was challenging and yet super awesome to make.
How can people get in contact with you?
They can check out my website- https://sarahschorlemer.carbonmade.com- or my Instagram: @Fableandfoe
Now that you're world famous do you promise to use this platform only for good, resisting all the temptations that are sure to follow?  If you answered "no" please explain.  
Yes!!!