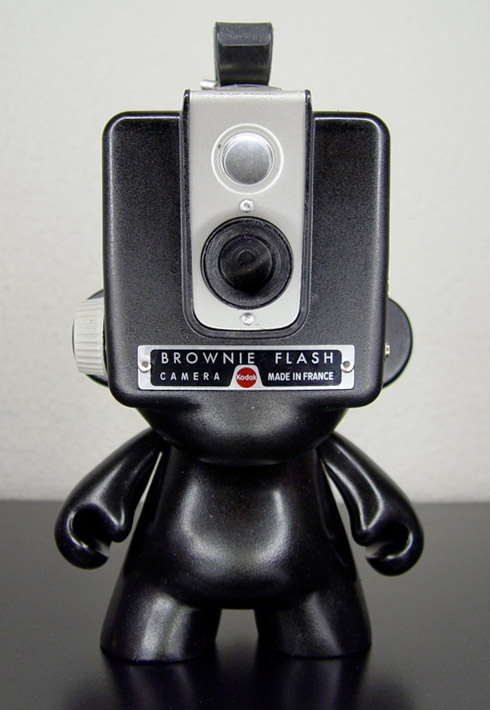 Sometimes we find an incredible MUNNY design that was never uploaded to the MUNNYWORLD Flickr group, but we just need to call it out anyway. This MUNNY x Kodak Brownie Hawkeye design by EmaStudio made us smile for the camera. Check out more pics of this excellent craftsmanship here.
MUNNY's new friends, TRIKKY, BUB, RAFFY and ROOZ want to be as famous as MUNNY. The new MUNNYWORLD characters have some catching up to do! Get your hands on a new MUNNYWORLD character, customize it and upload it to our new MUNNYWORLD Flickr group to show the world!
Every Wednesday, we randomly award a MUNNYWORLD figure to a lucky toymaker and feature it on the KRonikle! So get your MUNNYWORLD and get crackin, you can do anything you want!
And don't forget about the ROYGBIV MUNNYWORLD Highlight contest; we'll be picking a MUNNYWORLD character of every color to win!
Post your MUNNYWORLD creation today for a chance to win!