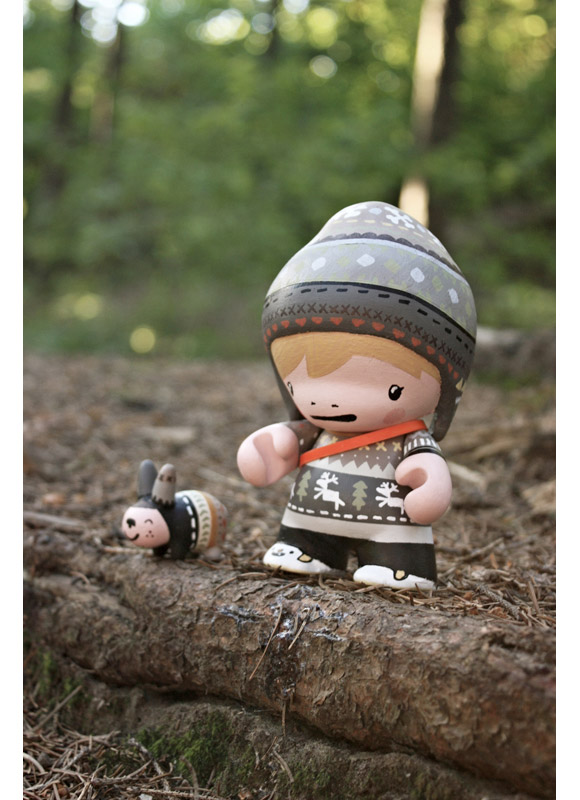 This week's MUNNYWORLD Highlight is a cute little couple known as Folki and Knut by the artist, aargh. Here aargh explains the back story of this adorable custom mini MUNNY and Labbit.
Folki is son of Bosse and Kerstin, two of the six Bullerbyn children that appeared in a book by Astrid Lindgren. He would love to become an Indian as his father once wished. Once he met fellow Labbit who shares his dream and Folki gave him the name Knut (after the Berlin's icebear). They know every single inch of the Bullerbyn Forest but they will never get bored by exploring it even more.
You can view more of aargh's wonderful customs on her Flickr page.
Get your hands on one of the new MUNNYWORLD characters FOOMI & KRACKA, customize it and upload it to our MUNNYWORLD Flickr group to show the world! Every Wednesday we will randomly feature one of the many amazing creations right here on the KRonikle! So get your MUNNYWORLD and get to customizing, you can do anything you want!