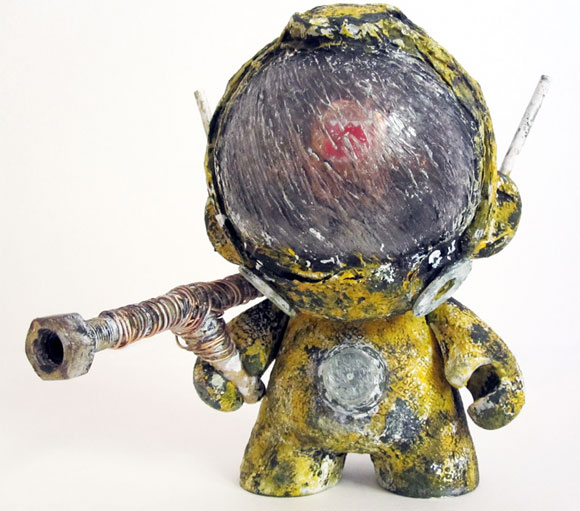 This weeks MUNNYWORLD Highlight is created by high school student Kevin Nam from Manchester. His SUBMACHINE -SMY01 is an multi textured Mega MUNNY with a Domo Qee as the brains of the operation. Fully equipped with an underwater night light, this 18 inch custom is ready to dive deep into the ocean's abyss. Check out the process of this massive project on Kevin's Flickr page.
MUNNY's new friends, TRIKKY, BUB, RAFFY and ROOZ want to be as famous as MUNNY. The new MUNNYWORLD characters have some catching up to do! Get your hands on a new MUNNYWORLD character, customize it and upload it to our new MUNNYWORLD Flickr group to show the world!
Every Wednesday, we randomly award a MUNNYWORLD figure to a lucky toymaker and feature it on the KRonikle! So get your MUNNYWORLD and get crackin, you can do anything you want!
Post your MUNNYWORLD creation today for a chance to win!