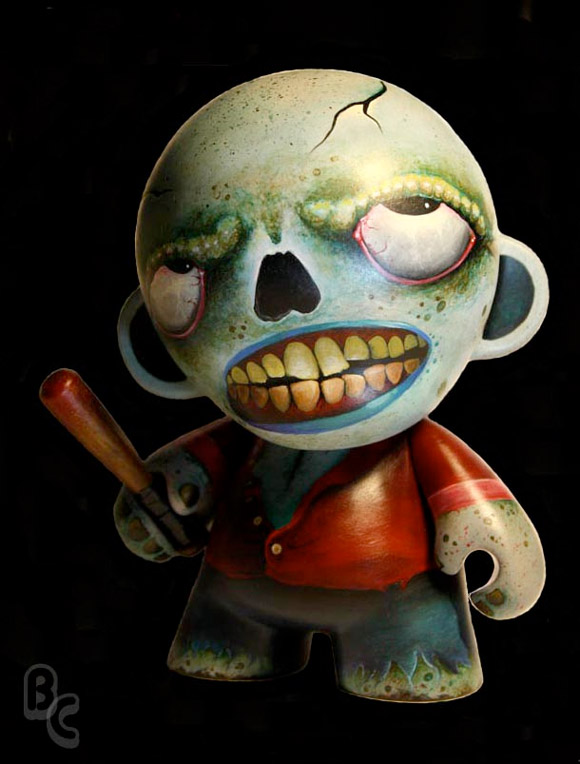 Congrats to artist, Bryan Collins, he is this weeks MUNNYWORLD Highlight winner with his Zombie MUNNY. Scope out the amazing amount of original art toys, especially his Beast Buddies 3-inch custom blind box series. Contact art@bryandrinkscoffee.com for available works or have one commissioned just for you.
Get your hands on a new MUNNYWORLD character, customize it and upload it to our MUNNYWORLD Flickr group to show the world! Every Wednesday, we randomly award a MUNNYWORLD figure to a lucky toymaker and feature it on the KRonikle! So get your MUNNYWORLD and get crackin, you can do anything you want!
Take advantage of the buy one, get one free MUNNY MUNTH deal going on all through June. Enter the huge custom contest for your chance at being a part of Dunny Series 2011!