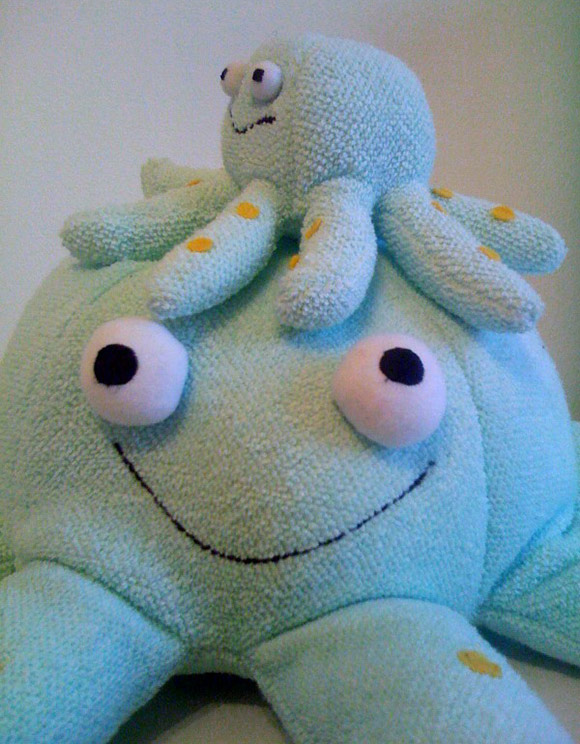 We asked Julie West: What's your favorite toy? She replied with this 8-legged fellow:
My favorite toy is a stuffed octopus. It was ordered out of a catalog by my Aunt (in – law) and it's meant to hang in the bathtub (with suction cups) for some bizarre reason. It also has a smaller, baby octopus sewn to its head, because I guess that is where baby octopus live? We tend to hide it around the house so we find it in unexpected places. I am not sure why, but it's definitely developed its own personality and is one of the few things we are taking with us when we move to the US.
See more of Julie West products at kidrobot.com. Julie contributed to Dunny Fatale, which goes on sale Thursday, January 28.