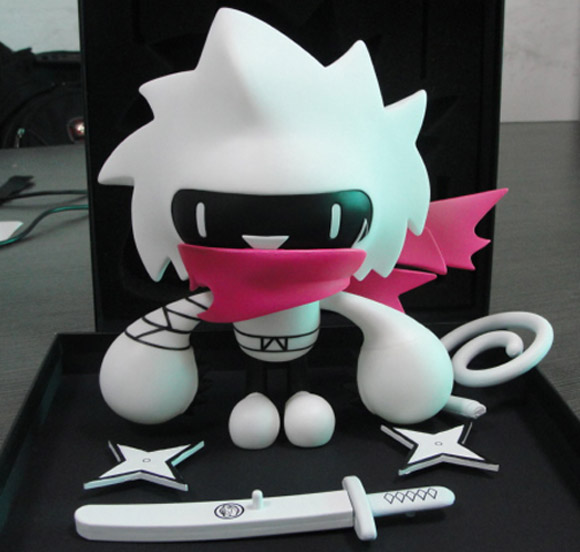 Taiwanese artist, Nakanari, will be exhibiting a new Mai Hiro art show at the PRODUCE® Gallery in Corpus Christi, Texas on June 5. The PRODUCE® Design team has collaborated with Nakanari to produce a new Ninja Spiki, CMYK Adult Crayon edition. There is a limited edition of 100 pieces and a pre-release of 10 will be available on the night of the opening. The rest will be available to the public later in June on the  PRODUCE® online shop. Check out the PRODUCE® fan page for more information.
CONTEST: Win a Nakanari x Kidrobot Ninja Spiki exclusive! Post a comment below to be entered to win. Drawing will be held at 12p EST tomorrow (Friday, May 28).
UPDATE: Congratulations to smashthew! You are the lucky winner of the KR Exclusive Ninja Spiki.