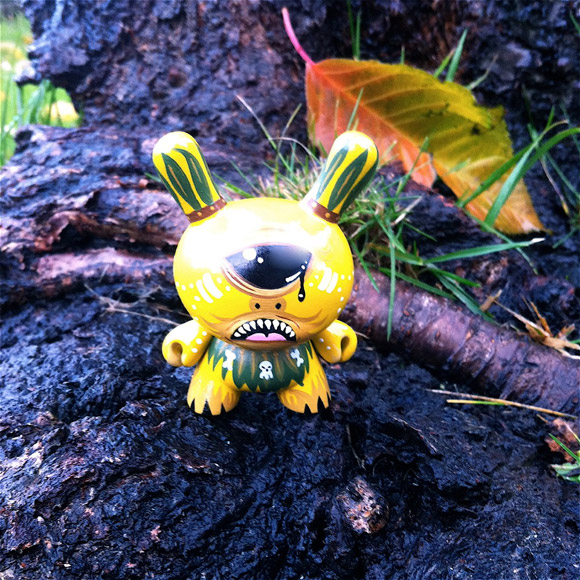 UK illustrator and character designer, Lunabee aka Sarah Miskelly is about to unleash her 4th custom series of 3-inch Dunnys, The Revenge Of The Monster Medley. After recently revealing the characters Medusa, Imhotep, Lady Frank, Victor and Flame Bandit on her Flickr page, the KRonikle would like to present you a first look at the newest additions, Chief Cyclo and Mirka. Lunabee's initial Monster Medley series sold out in a matter of minutes which demanded a follow up. Lunabee here expands on the concept and inspiration for the series.
I am a huge fan of horror films, in particular the old school Hammer horrors, combine that with an adoration of Greek mythology and this monster series was born. I like to do my own twist on the characters with little stories to help bring them to life.
Stay tuned to Lunabee's online store for the release of this beastly bunch at 6:30 pm London time today.