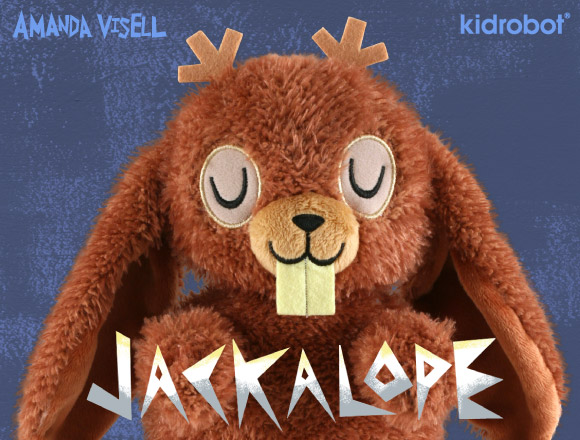 Amanda Visell's Jackalope is the only hope against evil, giant robots trampling on your city. Taken from her Tic Toc Apocalypse mini series, the limited edition Jackalope is 14-inches of robot-decimating plush from ears to feet.
[Buy now]
More Pics
[nggallery id=135]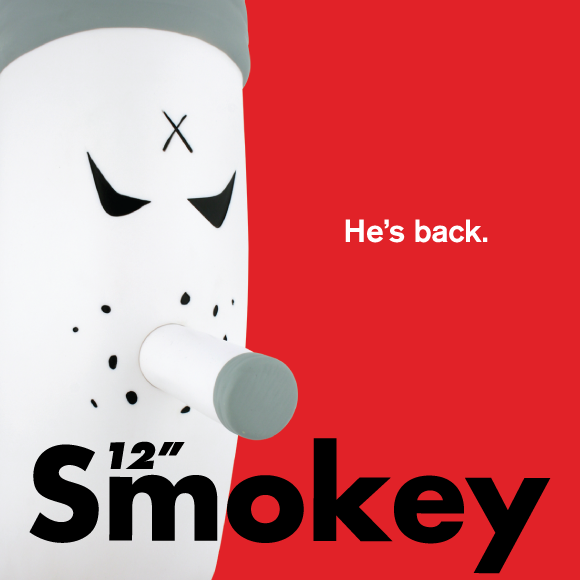 Your best and ONLY friend!
Smokey is fully-realized in 12-inch glory. This rotocast soft vinyl fuming behemoth of a toy comes with a removable smork, a giant ego, and only the slightest hint of irony. From who else, but Frank Kozik!
The perfect centerpiece for your toy collection, corporate coverups, or Thanksgiving dinner – Smokey is your friend at whatever event or place you could need him!
[Buy now]
More Pics
[nggallery id=142]