With the launching of our new website at kidrobot.com, we will be continually improving the experience by adding new pages and features to our site. The most recent addition is our Sale Page.
What's that mean for you? Thankfully no more sale announcements – if it's on sale it can be found here and will stay here until it's out of stock! This is a deep discount page, (up to 80% off), but inventory is going to be limited so check back often and definitely don't delay! The page just went live, and we've added a few surprises, so check it out NOW!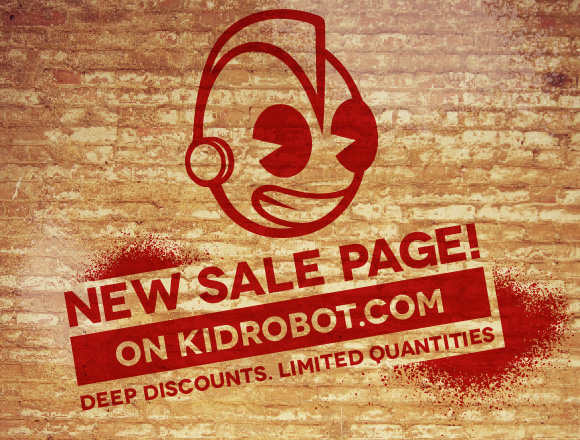 And to celebrate the launch of new website and sale page, we saved a handful of the sold out Art of War case exclusives, some of which are signed by DrilOne! PLUS DrilOne made a few hand-made customs that will be randomly given to some lucky orders! So if you want to complete your Art of War set, supplies are very limited, so order your case today!