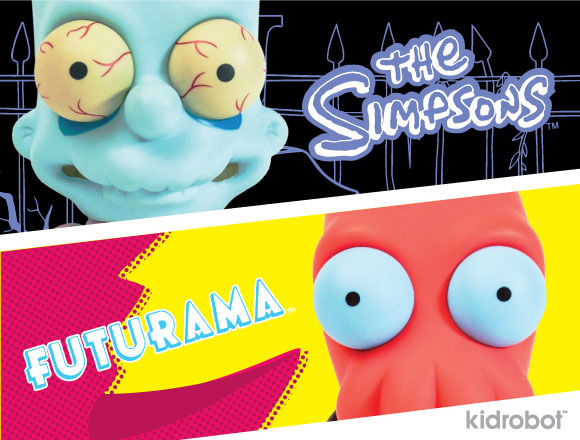 The Simpson's Zombie Bart By Matt Groening
Eat my brains!
The new in-line version is almost here! While the SDCC convention exclusive goes on sale next week, there is a second color way waiting just for you!
Spoon for brains included. Bart looks sick (and undead) in a very  special one of a kind 6-inch vinyl.
Ready to eat and be eaten July 18.
Futurama Zoidberg By Matt Groening
Along with the new Zombie Bart comes the new in-line Futurama Zoidberg! There's a doctor in the house. A second color way,  complete with stethoscope accessory, the Kidrobot-ized 6-inch vinyl Futurama Zoidberg will listen to your intestines. If you lose him, look in the nearest dumpster.
Super ink squirting Decapodians rule.
The doctor is available July 18.